80/20 Bangkok
80/20 Eighty Twenty is a superb restaurant in the north of Silom that serves great cuisine in an area of Bangkok where not many modern restaurants have opened yet. Usually, modern cuisine chefs prefer Thonglor and Sathorn area, so it's great to see new locations coming to life. In cases you wondered, the name means that 80% of the ingredients are locally grown.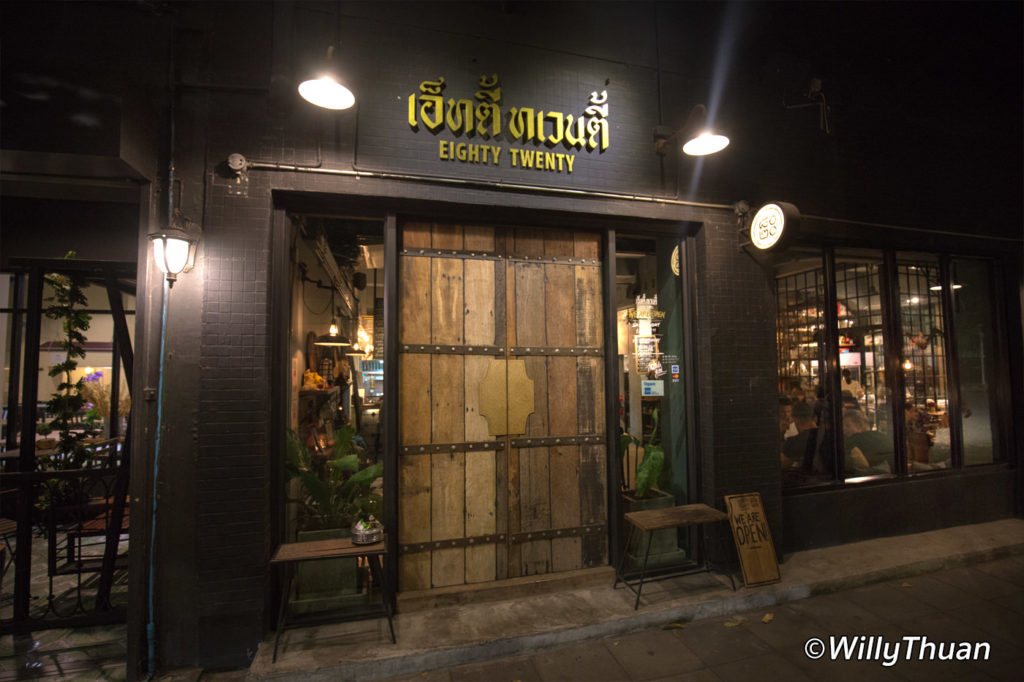 The restaurant is fun and attractive in design, darker than average and in a good way, it creates a welcoming atmosphere, perfect for romantic dinner or small groups of close friends. The open kitchen is buzzing with an upbeat activity and you can tell they have fun and passion. Above it is the usual blackboard with all the specials of the day since it relies a lot on local fresh products.
The menu is promptly brought by a team who obviously know how to make their customers feel special. As dinner goes, waiters and waitresses come and ask how you like your food, drinks, meals, taste, needs. It's almost a bit much but better than the opposite.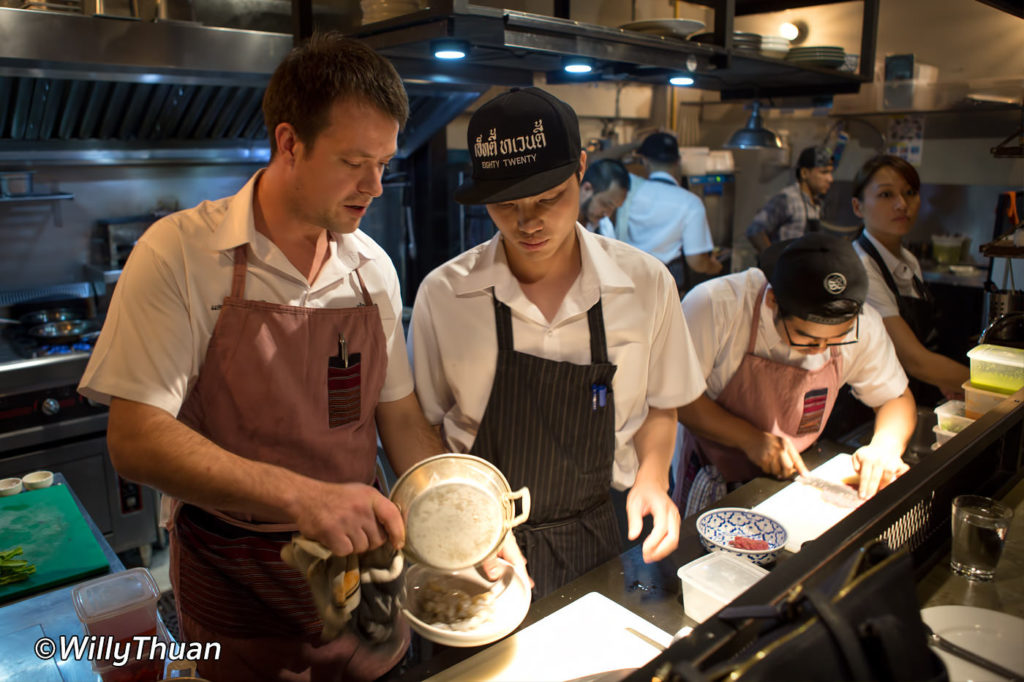 The menu is fun, attractive and surprisingly well described. Often modern restaurants menu are very mysterious but here you can almost taste the ingredients as you browse the menu. They even make a distinction between Vegetarian and Vegan. Making a special effort on local produce they give on the menu the list of their local suppliers.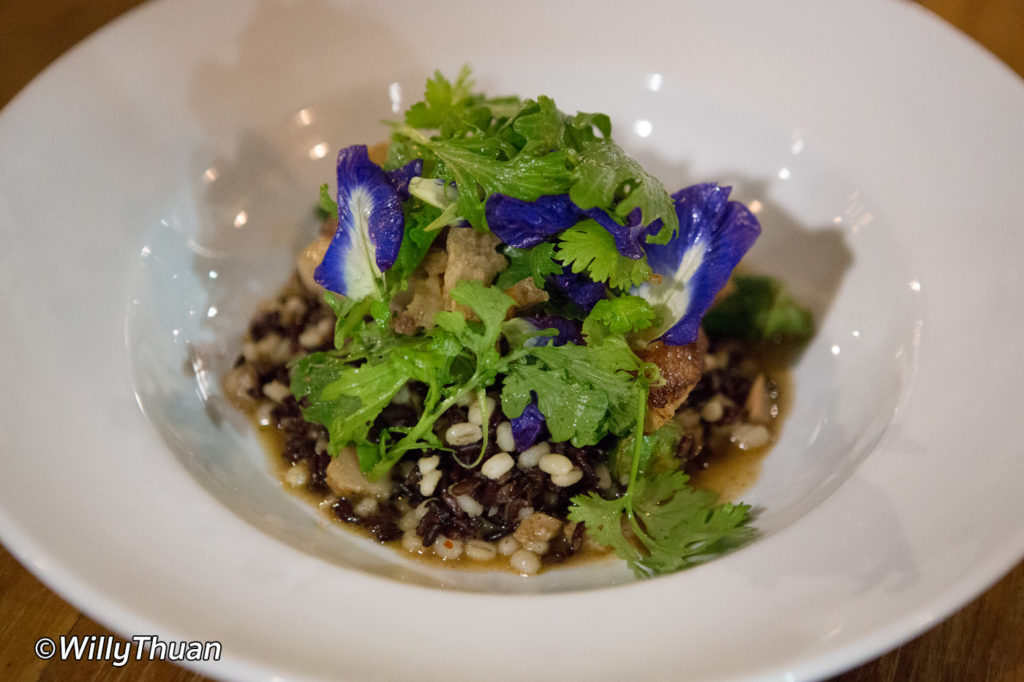 We ordered a few drinks first, including a craft beer from Chiang Mai I haven't heard of before called Red Truck, 180 baht (I'm probably the only one who doesn't know), a bit hoppy since it's an IPA and quite good. The cocktails were a bit too sweet and stronger in character than expected: 80/20 Pickle Sour (250 baht) and Warm Beach (290 baht).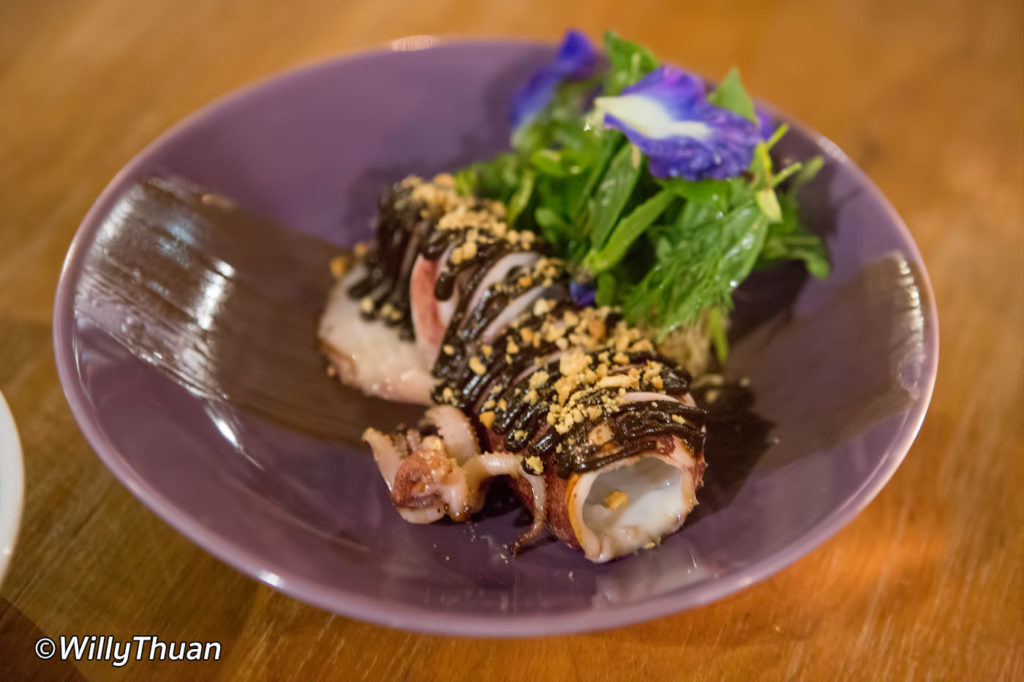 We ordered a lot and the most creative dish was without a doubt the 'Lamb Tartare in Issan dressing with crickets crumble on top (290 baht)' actually none of us spotted the insects crumble on the menu, but the chef described the dish very precisely. Luckily we were all familiar with eating insects and this dish was actually one of the best. You wouldn't be able to say 'Oh that tartare tastes like crickets', but as often in modern cuisine, the taste of combined ingredients come together in a superb way.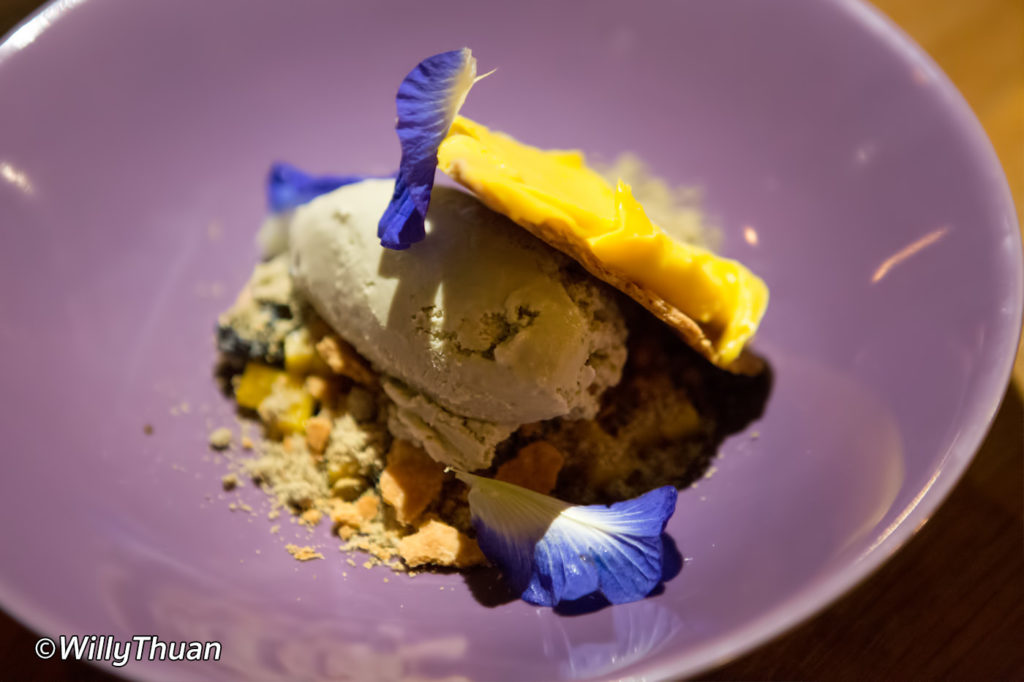 Charcoal Grilled Squid with Fingeroot Glaze: 320 baht, No1 Tea Smoked Duck breast 480 baht, Chicken Breast 380 baht, Braised and Charred Pork Jowl 380 baht. Desserts were good but less of a blast: Pumpkin and Basil, 220 baht, Coconut and corn ice cream 220 baht.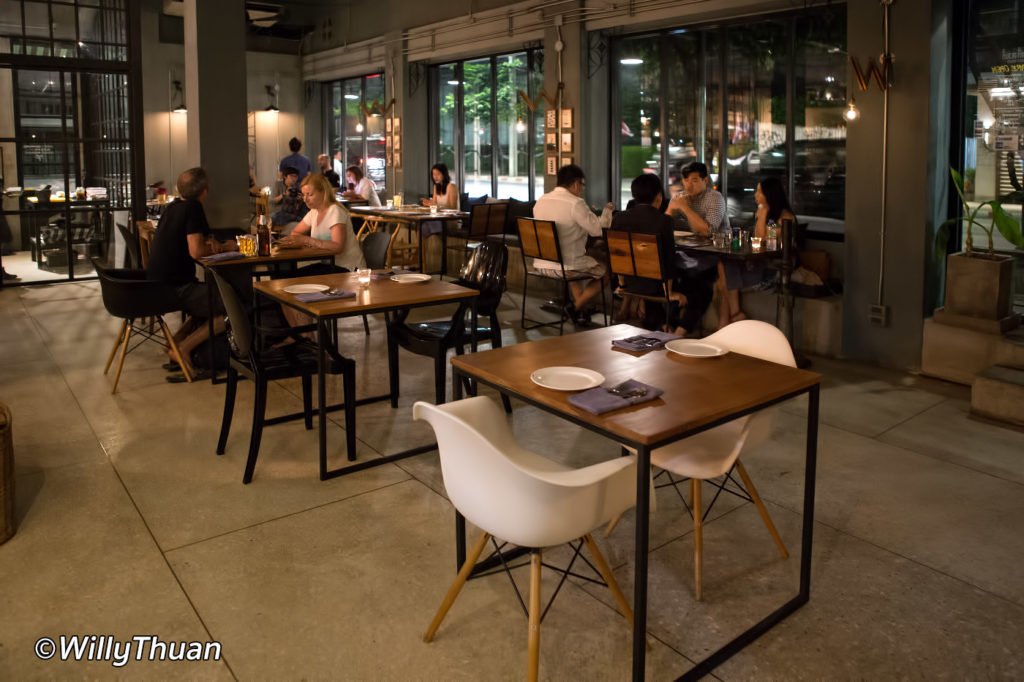 Apart from the cricket anecdote we won't describe the taste of each dish, it's such an experience you have to come and try it for yourself (obviously). The food is definitely great and superbly crafted, fun to eat full of surprises. It may be less delicate and the taste is a lot bolder than in other of the same league, and the cocktails and desserts might be a little weak but it is absolutely a great experience and we will be back.
---
More Photos
---
80/20 Bangkok Info
Location: Silom
Address: 1052-1054, 26 Charoen Krung Rd, Bang Rak, Bangkok 10500
Open: 6 pm – 11 pm
Tel: 099 118 2200
---
80/20 Restaurant Map