Asiatique the Riverfront
Asiatique the Riverfront is a gigantic night market close to the centre of Bangkok. This shopping & entertainment paradise is divided into four distinct zones and the theme is all about the past of Bangkok as a trading harbour. In the 19th century and under the reign of King Rama V, 'Port of East Asiatic' was the first pier of Thailand where people could trade with international countries.
Asiatique The Riverfront Video
---
This landmark of Bangkok located on Chareon Krung Road features more than two thousand retail souvenirs, home decoration, fashions and accessories shops! Even the famous but defunct Joe Louis Theatre puppet show which used to be in the now-closed night bazaar will be reborn with a new grandeur, as well as one of these ladyboy slash katoey slash transgender cabaret show now so popular in Thailand, the Calypso Cabaret.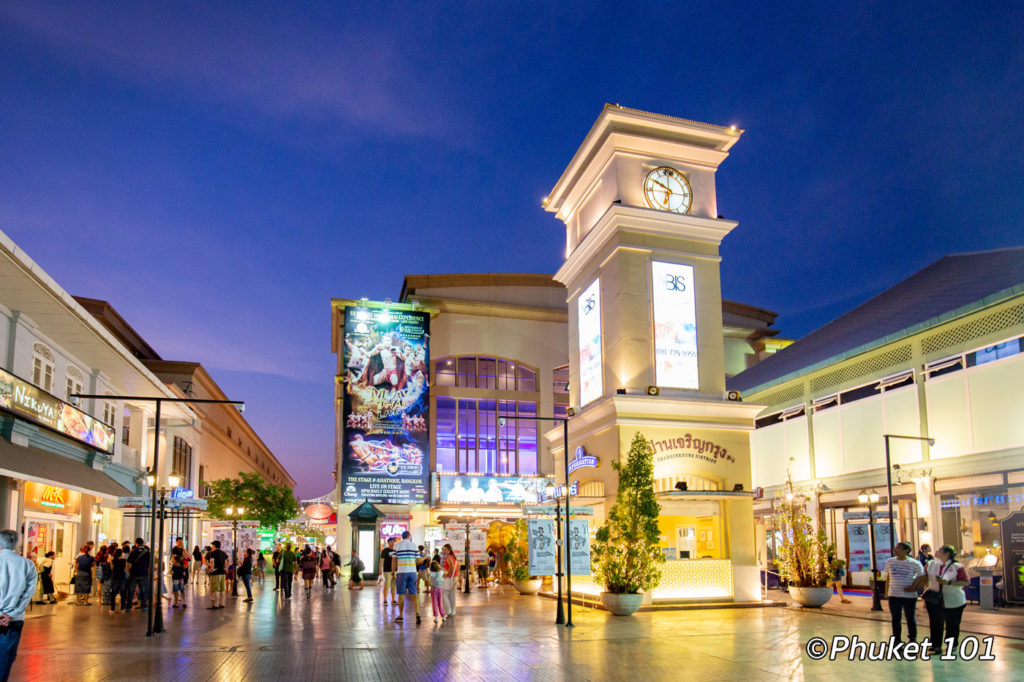 Asiatique the Riverfront is divided into four districts: 'Chareonkrung District' where entertainment takes place, 'Town Square' where thousands of tiny boutiques are neatly aligned up under a massive factory looking roof, 'Factory District' is where you find dining and coffee shops, and 'Waterfront District' with beer gardens on large wooden terraces offer sweeping views on Bangkok skyline over the Chao Phraya River.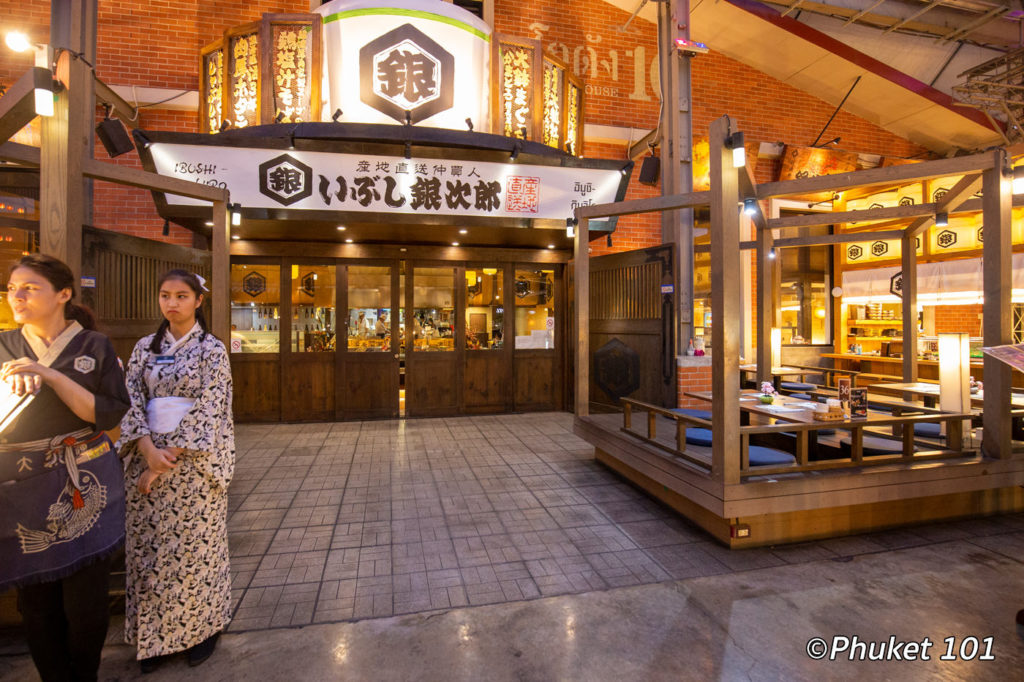 The shopping and dining may not appear very sophisticated at first, but it is fun and very focused on the younger generation. Expect all the usual suspect: KFC, MK and other smaller franchises plus some more fun dining including a Teppanyaki, seafood and even modern Thai cuisine. We'll de happy to try them and give you our honest opinion.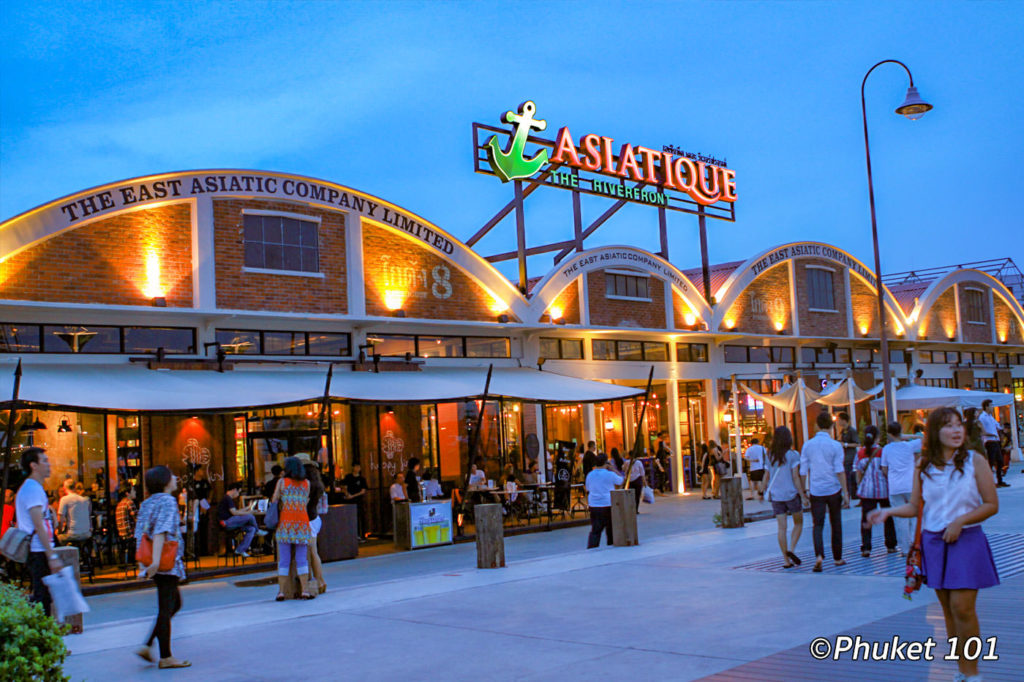 Asiatique the Riverfront is entertainment in itself. It seems that the designers learned from the success of 'Palio' the extremely successful Italian shopping village in Kao Yai, the diversity of 'Chatuchak Market' and the fun of Rod Fai Market. This market fills the gap left by the 'Suan Lum Night Bazaar' that used to be next to Lumpini Park!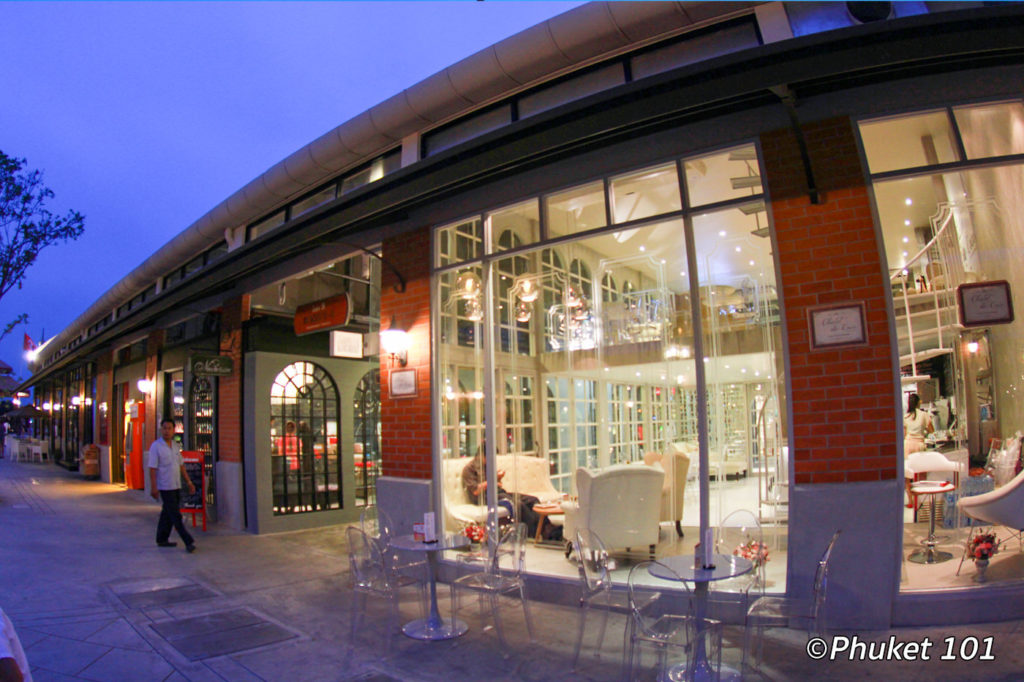 ---
More photos of Asiatique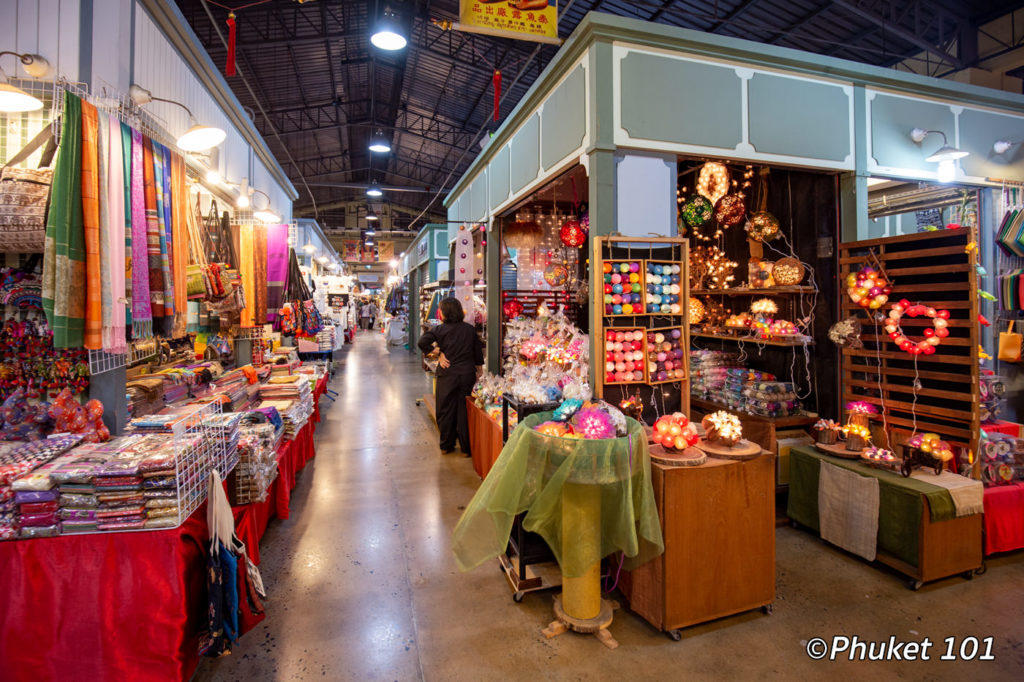 ---
Asiatique the Riverfront Info
Location: Riverside
Address: 2194 Charoen Krung Rd, Wat Phraya Krai, Bang Kho Laem, Bangkok 10120
Open: 4 pm – 12 am
Phone: 092 246 0812
Opened: 2012
---
Map of Asiatique Night Market