What to buy at Chatuchak Market?
Chatuchak Market, one of Bangkok's landmarks, is on almost every tourist list of Must-Do in Bangkok. This is probably one of the largest markets in the worlds, a supposedly organized maze covering 27 acres, containing around 15,000 shops. It is simply humongous, monumental, gargantuan, but ultimately, it's fun.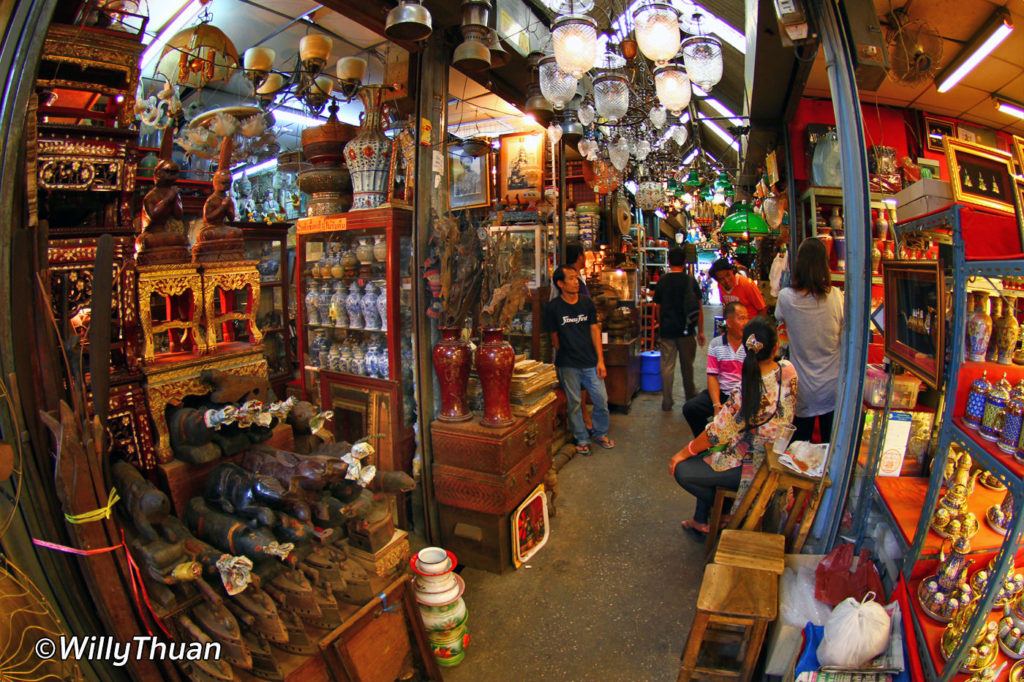 On your first visit, you probably will have no idea what you are about to find. Chatuchak market is more of a destination in itself and you don't really go there with something specific in mind, you just go hoping to find anything that will talk to you.
Many travellers chose to go there by BTS, probably the easiest way. From there you will enter the market through gate 2 or 3 and like anyone else you will be instantly engulfed in the massive amount of eclectic goods displayed on every single meter square. Despite your resolution to stay alert, you will lose your way almost immediately, but that's the fun of it. Just remember to plan extra time if you are supposed to meet someone at a specific time to go back to your hotel.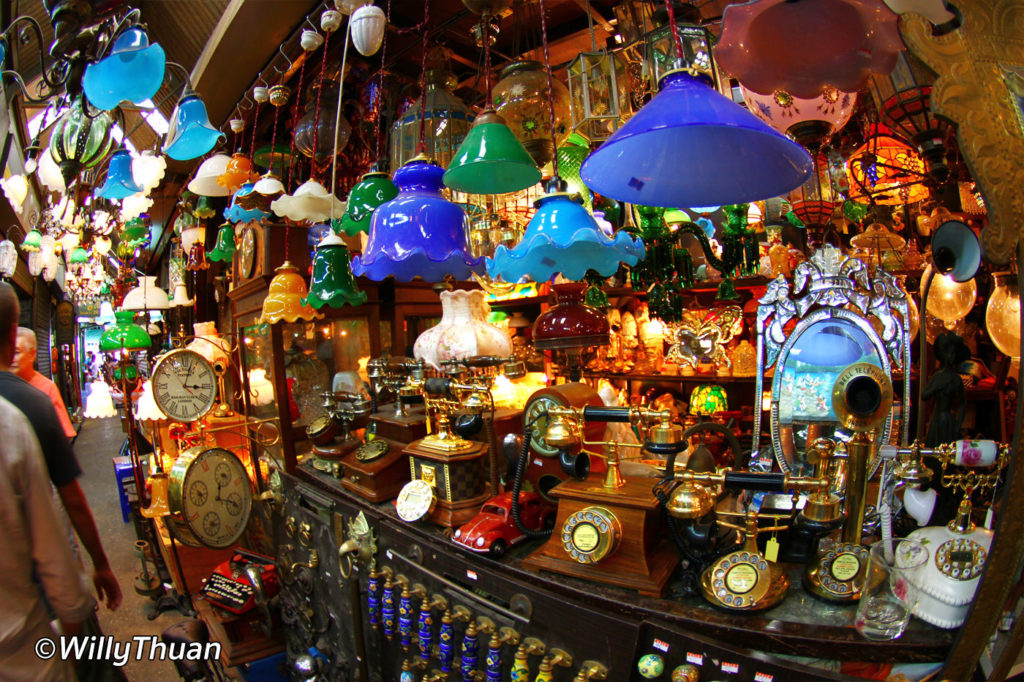 There is, in fact, a clear structure to this maze and maps are often displayed here and there with the usual 'You are here but do you even know where you want to go?' The best way to explore it is not to have any plan or expectations and enjoy the visual feast. The very centre of the market is easily recognizable by its tall clock tower. Once you reach here, there is hope, you might find your way back… or you might just walk in the opposite direction, that wouldn't be unusual.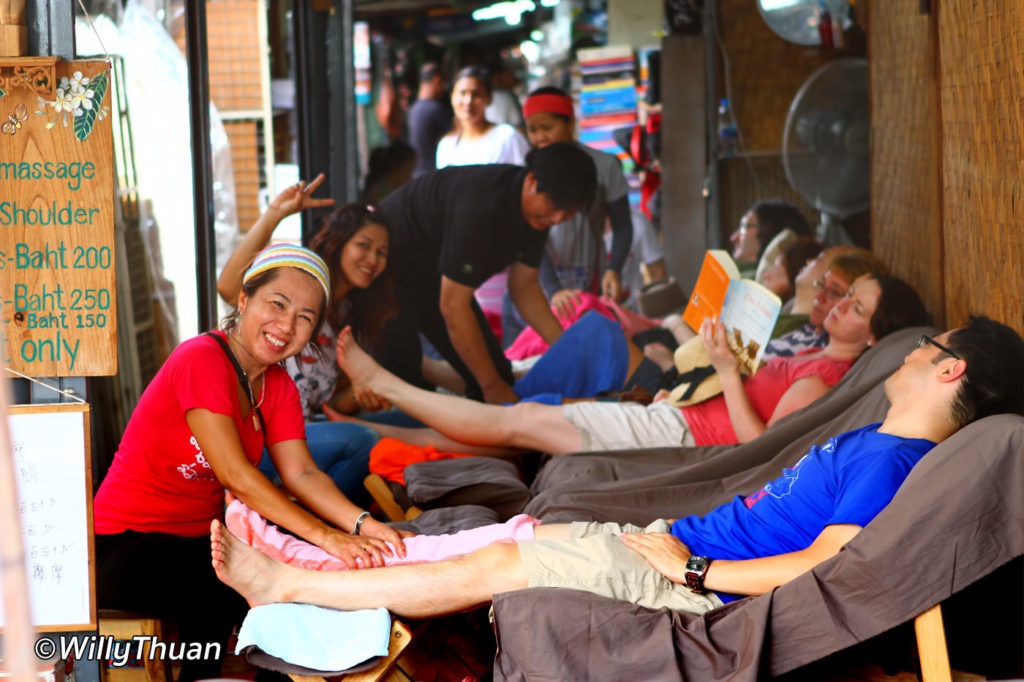 Clothing and fashion are as always the most prominent trade, closely followed by kitchenware and cooking accessories. Then you have the stuff wisely called 'Odds and Ends'. On each side of the main alleys are of course all the food, fruits, ice cream and drink vendors. Wander inside and you'll find antiques and home decorations, carpets and lights. One popular section named 'creature shops' is dedicated to pets and animals and youngsters are irresistibly attracted by the cute puppies, kittens or rabbits… maybe some iguanas, furry spiders and snakes. A word of warning: these cute pets are not always healthy or even legal, but of course the chance for you to bring a pet back home is rather slim.
Overall Chatuchak is definitely a fun experience, some areas seem to sell the same same but different tee shirts and accessories you could almost find in any touristic street of Bangkok, but once you learn how to look, you find some really interesting creations.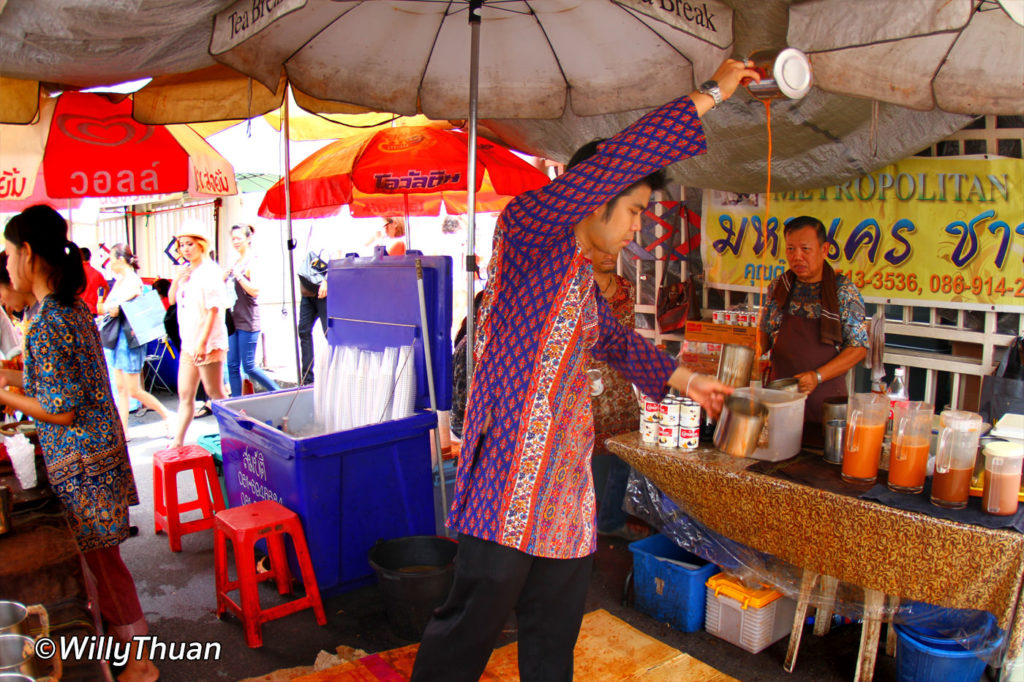 Just get ready, it gets seriously hot and crowded, so it might be a good idea to come early on weekend, maybe mid-morning and take your time, don't burn all your energy all at once. However, if you need a break, have a foot massage! It's cheap and a perfect break before diving back in the treasure trove of Chatuchak.
---
What to Buy in Chatuchak
Here are the areas of Chatuchak and what you can expect to find:
Clothing and accessories
Handicrafts and Ceramics
Furniture and home decor
Local Food
Plants and gardening
Art and galleries
Pets and accessories
Antiques and collectables
Miscellaneous and used clothing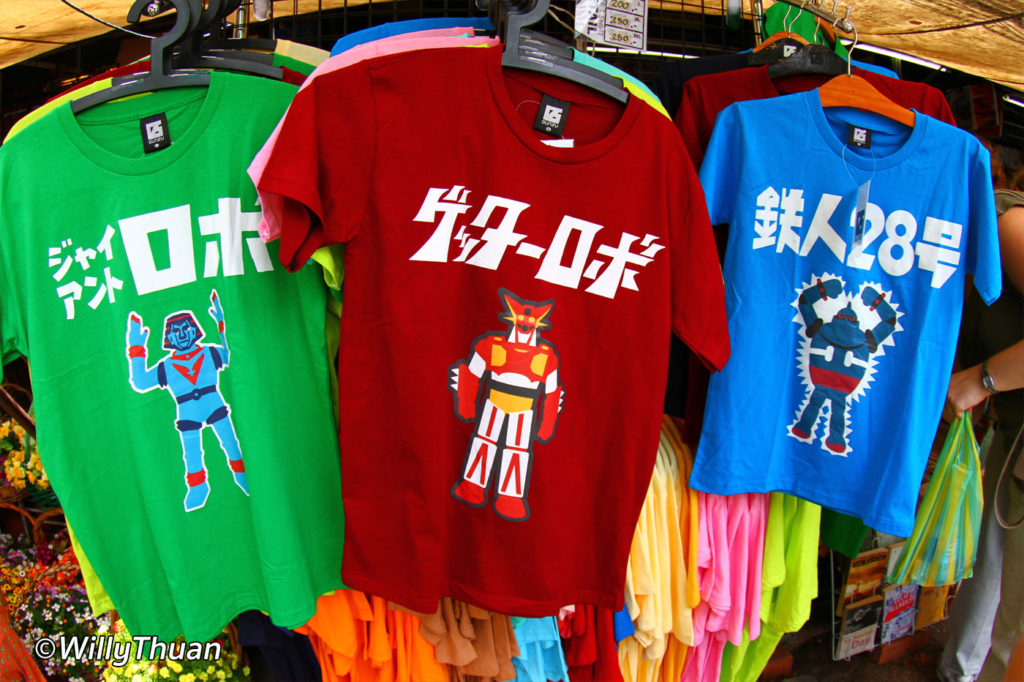 ---
Note:
If you love great Thai food, cross the road and visit also the Or Tor Kor fresh market, selling only the highest quality fruits and veggies in Thailand… a treat!
---
Chatuchak Photos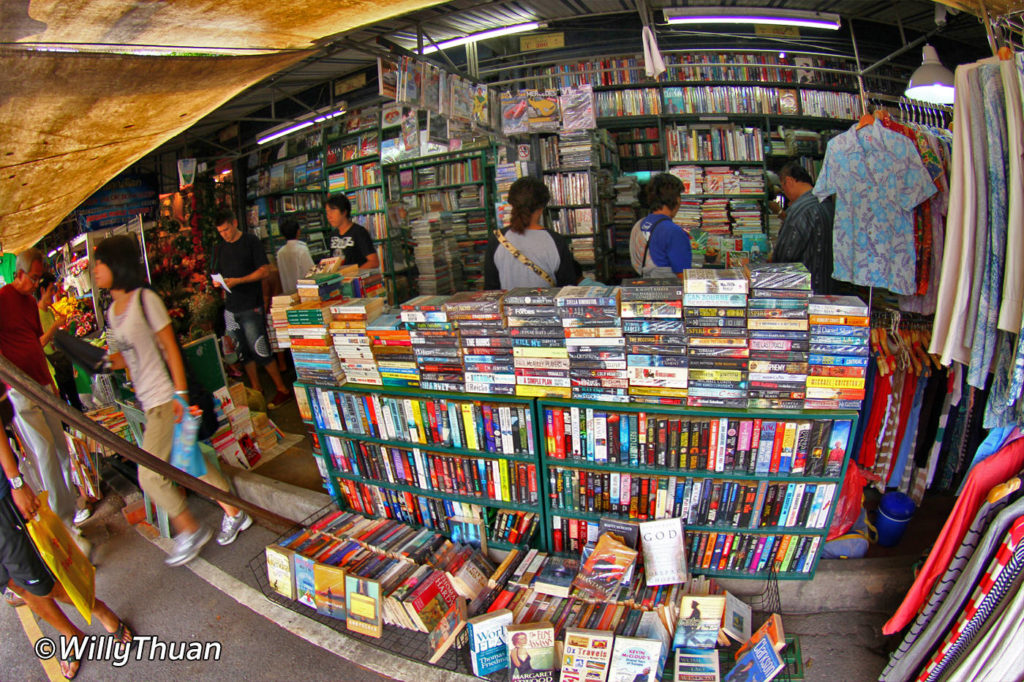 ---
Chatuchak Market Info
Address: Chatuchak Park, Kamphaeng Phet 2 Rd, Chatuchak, Bangkok 10900
Open: 6 am – 6 pm, Saturday and Sunday
BTS: Sapan Khwai Station or Mochit Station
Opened: 1982
---
Chatuchak Market Map
---
What's around?
---
More reading