Jim Thompson House Museum
Jim Thompson House is one of Bangkok most famous attraction and a lot was written about the house history or how Jim Thompson mysteriously disappeared. Jim Thompson museum is a group of beautiful teak wood houses set in a green oasis right in the middle of Siam, near Siam Paragon and MBK. Somehow it's surprising to find such luxuriant garden just near one of Asia's busiest shopping areas, but it is even more amazing if you can imagine it in the context of past century house by the canal with its own river access.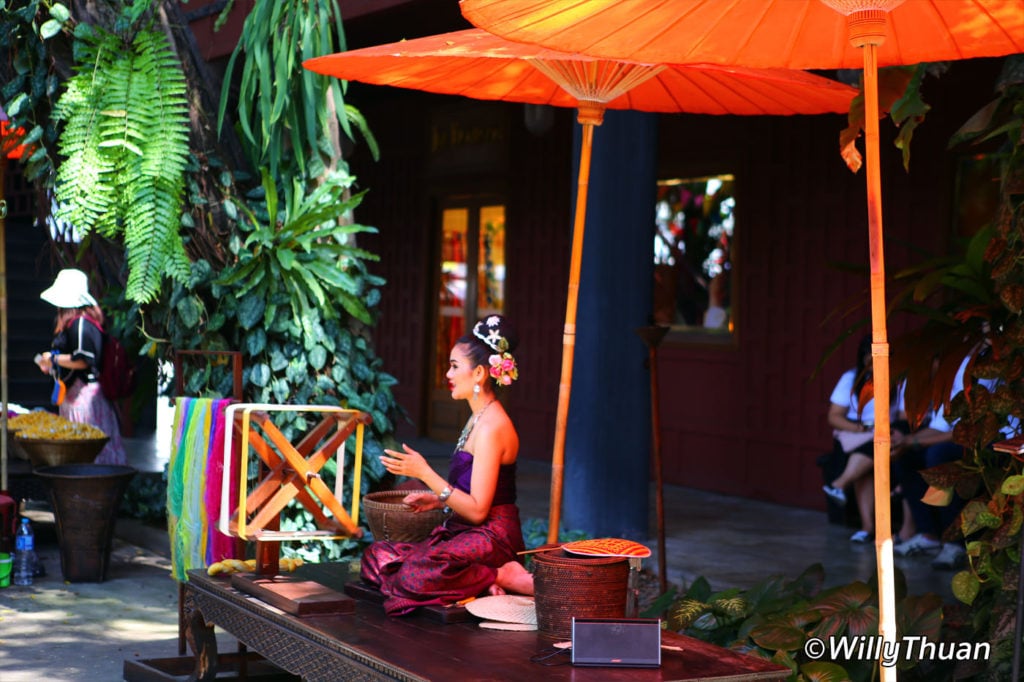 The property consists of six buildings built on stilts in Thai traditional architecture, including the house now a museum displaying the lifestyle of the period. Smaller houses around the garden are also used as a display of artefacts used at that time. One large building is the shop where you can admire and buy countless of beautiful Thai silk items, and another one is the Jim Thompson café, the first of its kind.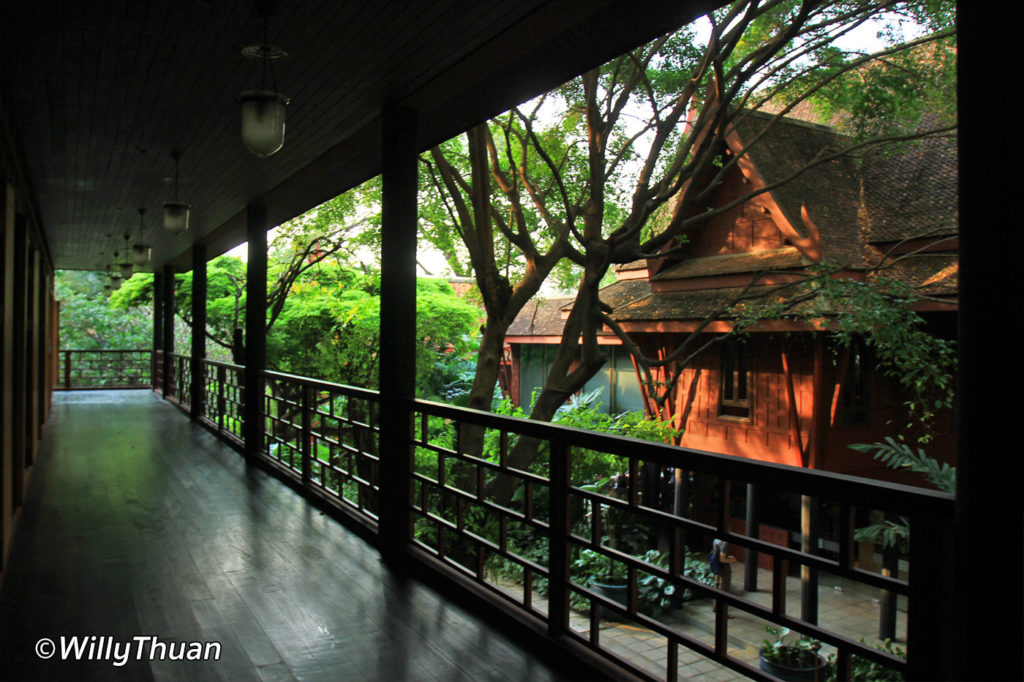 Finally, right above the restaurant is where we got married, a large wooden room overlooking the canal, which somehow still retains the original spirit of the house. If you ever want to celebrate your wedding with your friends here, you will be well taken care of. The staff is obviously very experienced in organizing special events and wedding parties as well as guests' many requests. So the whole morning ceremony went smoothly without any stress or hiccups. Somehow they managed to make us feel safe and confident, so we didn't over worry the days before as we knew we were in good hands. We went there twice before the wedding to decide what the decoration, floral arrangement, setup and menu would be and the rest by email exchanges.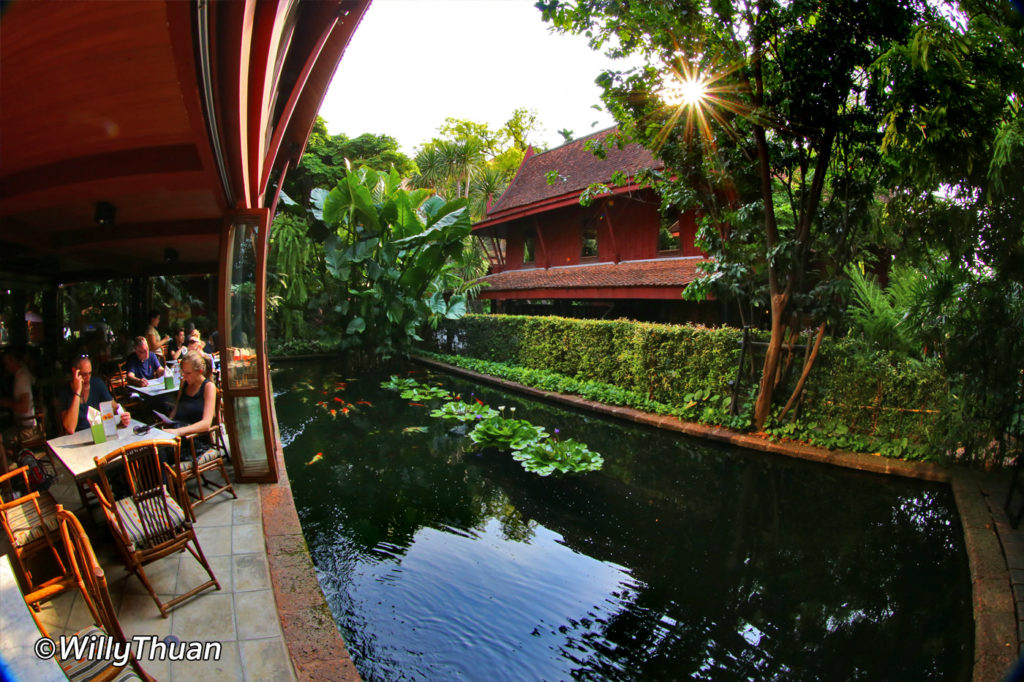 The wedding day arrived and around eight o'clock morning, nine monks came from a temple selected by the family. Many of our friends and colleagues flew from several regions of Thailand and from around the world. The room was beautifully decorated with flowers and a long platform where monks could sit next to each other as the tradition requires. Rows of chairs were facing it for the guests. The monks took place and started to chant. If you never joined a wedding ceremony or a house blessing ceremony, you might be surprised how long the chanting lasts, it is really long so be ready; it is for you own good fortune 🙂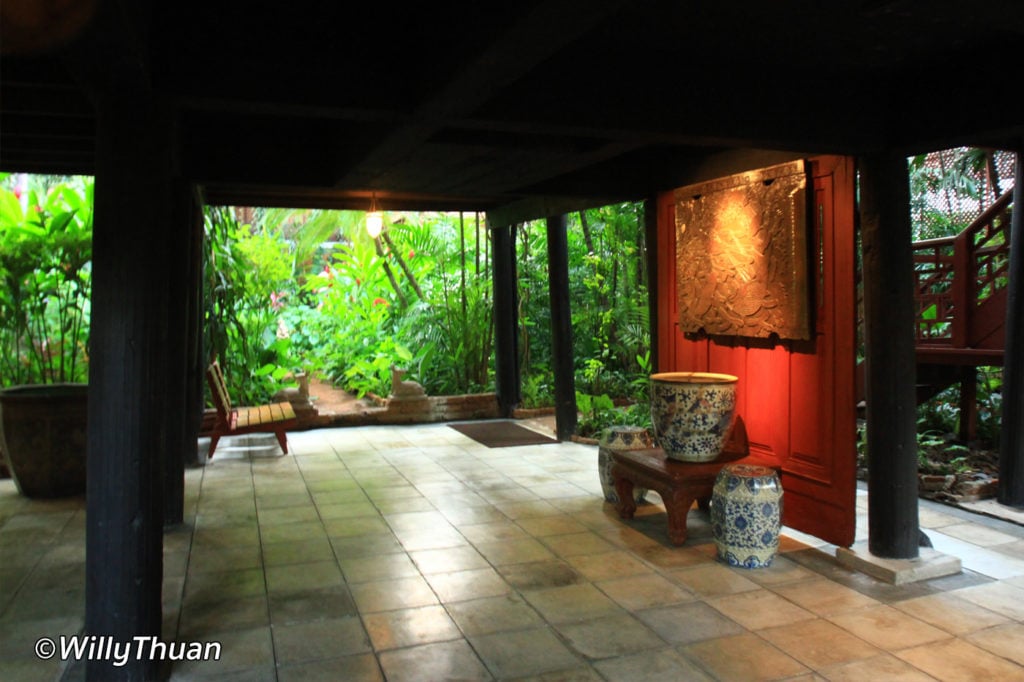 Once the chanting ended, the couple (that's us!), served the food prepared specially for this occasion by Jim Thompson's cuisine for the monks, both of us holding the spoon at the same time, which makes it quite a challenge at first. Once food has been served, guests moved to the next room, a beautiful bar lobby set with colourful silk sofas and a long counter, and enjoyed drinks while the staff removed all the chairs and set the buffet just the way we designed it.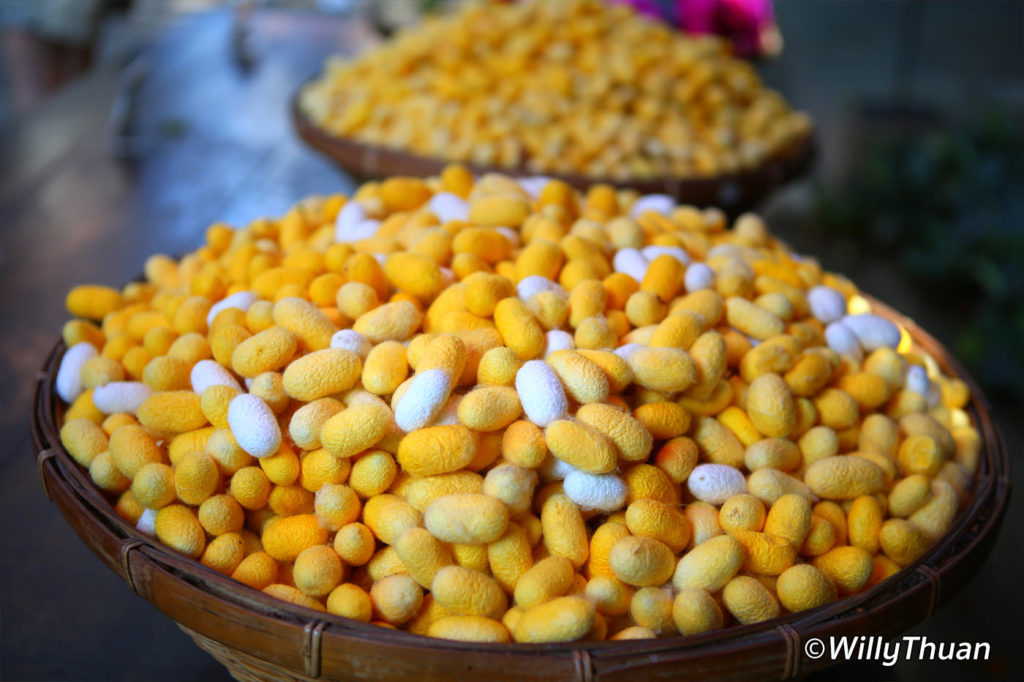 After the monks finished eating, we bid them farewell and everyone moved back to the ceremony room for the water ceremony. We knee in front of a small altar and the parents placed a small woven wool crown on our heads. Each guest walked to us and poured a bit of water on our hands to wish us luck in our new life.
Then it's party time and everyone could enjoy an excellent buffet decorated with great care. It was an unforgettable moment, and if you wish to have your wedding ceremony or renew your vows, we really recommend Jim Thompson's house. It is a nice traditional way to mark the day, and they also can arrange Christian wedding ceremonies and accommodate up to 80 people.
---
More photos
---
Jim Thompson House Info
Location: Siam
Address: 6/1 Soi Kasemsan 2, Rama 1 Road, Pathumwan, Bangkok 10330, Thailand
Open: 9 am – 6 pm
Phone: 02 632 8100
Price: 150 Baht for Adults, 100 for students under 22
BTS: National Stadium
Built: 1959
---
Jim Thompson House Map