Bangkok Night Market
Rod Fai Market Bangkok is a young fun place to explore from the end of the day until late at night. Like most of these eclectic flea markets, you probably won't come to buy anything but somehow you hope something will strike you. It's quite a large market in Bangkok, but unlike the colossal Chatuchak can be covered in less than two hours. As it gets really busy after sunset, better come at the end of the afternoon, easier to park and not as packed. Rod Fai means 'Train' in Thai as the market is set on an abandoned train track.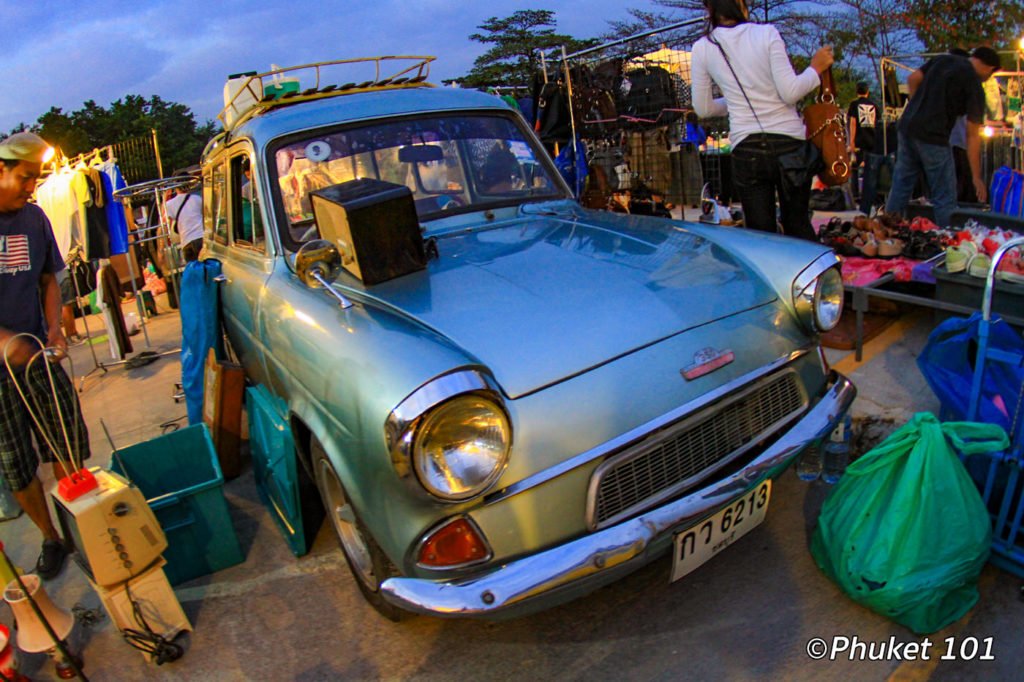 It's definitely a feast for the eyes as most people come to sell vintage articles, replicas, old discarded stuff or just their own creation. They seem to have realized that if the market place itself looks vintage, people will come just because it's original. So expect to find quite a few classic cars, often in mint good condition and probably not even for sale, Vespas and motorbikes, shops decorated with fun items from the sixties. Vendors affectionate of course Volkswagen Beetles and minibuses, the shopkeepers themselves often look like vintage characters.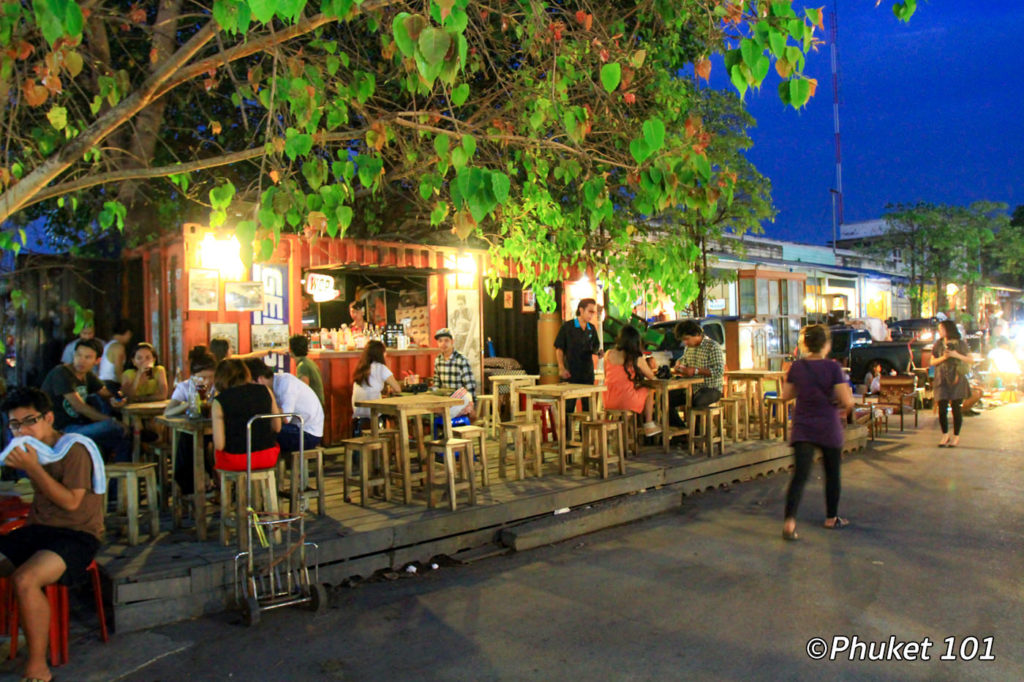 The brick and wood warehouses surrounding the market place are permanent shops selling more expensive articles, furniture or larger house decorations, while other vendors set up their own stands in the large central space, often just displaying motley objects on plastic mats or tables. The whole area is bright, young and lively and very easy going, a lot of teens come to hang around just for the pleasure.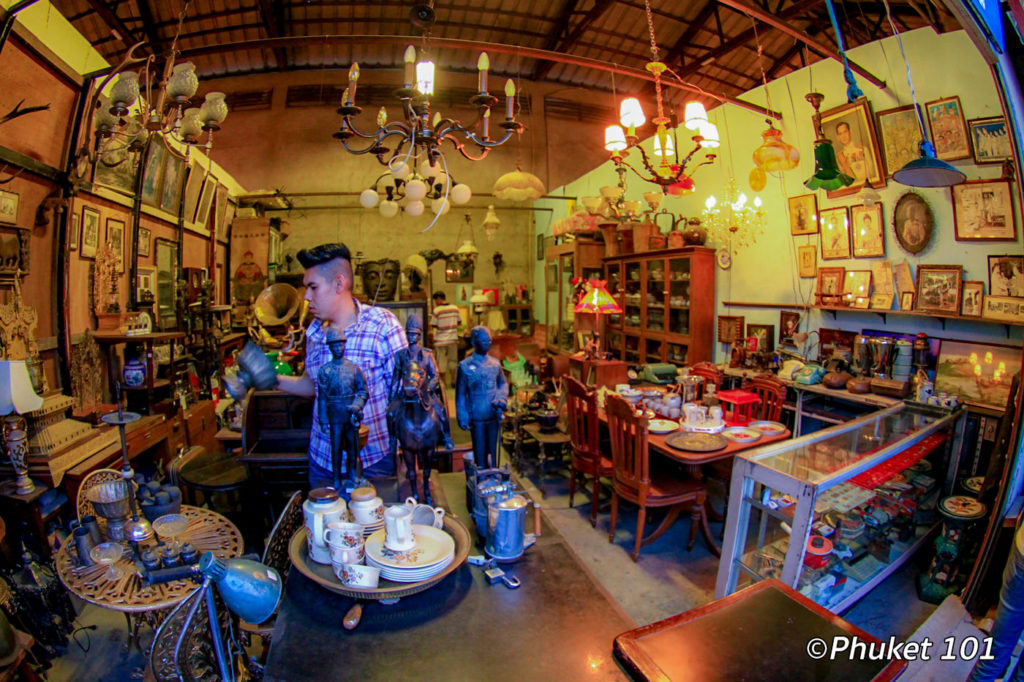 And like any market place in Thailand, food appears everywhere, varied and original, mostly snacks to eat on the go. Drinks and candies also seem to come straight back from the past, altogether, it is a great place to spend an evening before moving to dinner.
---
More photos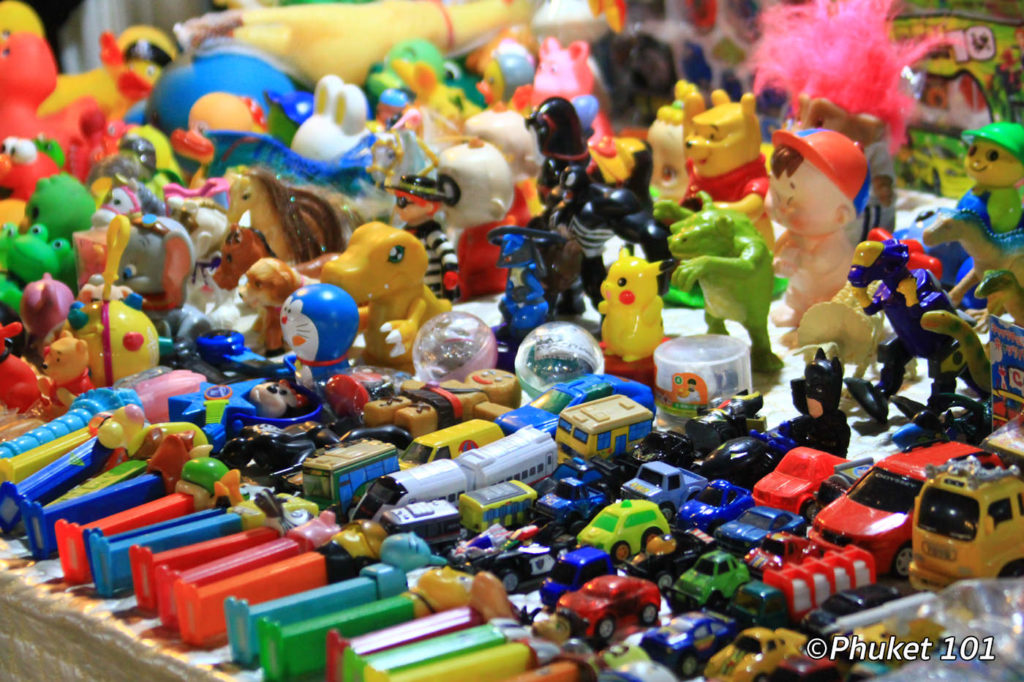 ---
Rod Fai Market Info
Location: Rod Fai Market
Open: 5 pm – 12 am, Saturday and Sunday
MRT: Kamphaengphet station
---
Rod Fai Market Map
---
More reading