Srinakarin Vintage Market
Rod Fai Night Market (Srinakarin Train Market) is an immense playground for teenagers on weekend, Rod Fai market means train market as it used to be on some abandoned train track, taking advantage of old abandoned brick buildings. It's also important to know that there are two Rod Fai Markets: Srinakarin Train Market (behind Seacon Square) and Ratchada Night market (Behind Esplanade Mall). While they seem similar at first, Srinakarin is the one with most vintage.
It is pretty much the same (or maybe better) than the old Rod Fai market that had to move a few years back. It was greatly popular at the time and it seems to have become even busier now. The market kept the brick spirit in the buildings where the real vintage shops are permanently located.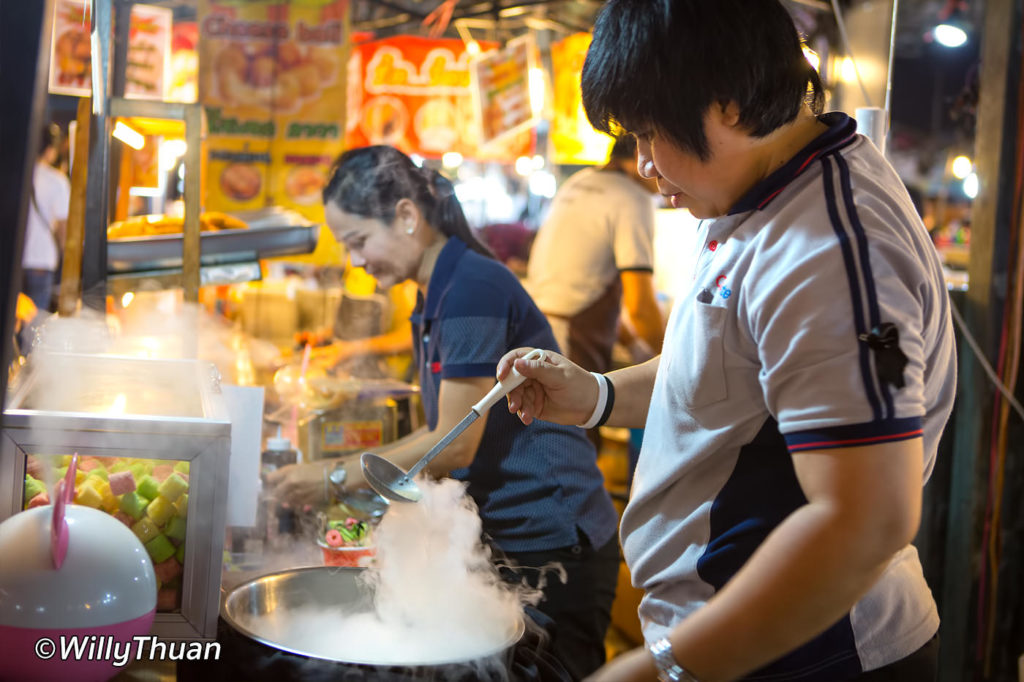 The market is easier to find since it's exactly behind the gigantic Seacon Square and the small shops and cafés now stretch all the way from the mall to the market! The market is divided into several areas, including a massive car parking that gets full past 8 pm. The market itself is made of tents sheltering shops, a food court, a lot of cafés and restaurants all around, many with live bands, and the most interesting: the vintage area.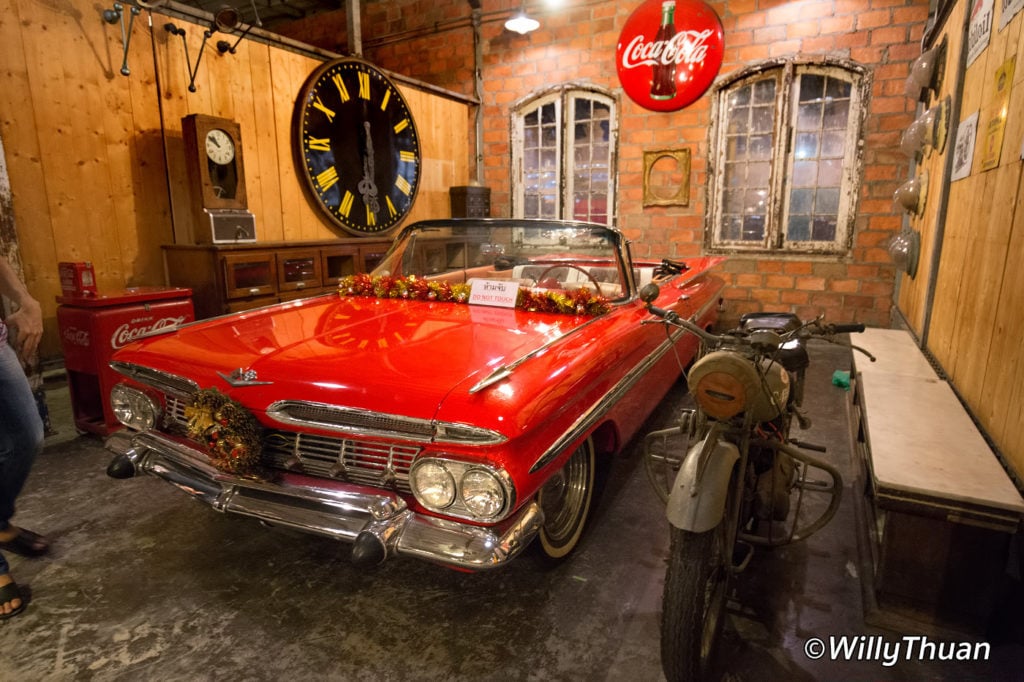 Shops under the tents are selling mostly relatively cheap clothing, bags, accessories, toys, a bit of handicraft and tons of shoes. Most of the shows on display are new, as you would expect, but a surprisingly large amount are second-hand shoes! Not sure I want to buy those.
The food court is of course extremely popular and crowded. Not only the food is fun but also since the visitors are quite young on average, the shops try to be creative. Expect to find nitrogen ice cream prepared in an artisan way. Another shop drops your seafood right on your tabletop… no plates! (of course they place a newly waxed paper table-cloth before, but that kind of surprises you the first time since it is not a way Thai food is usually served.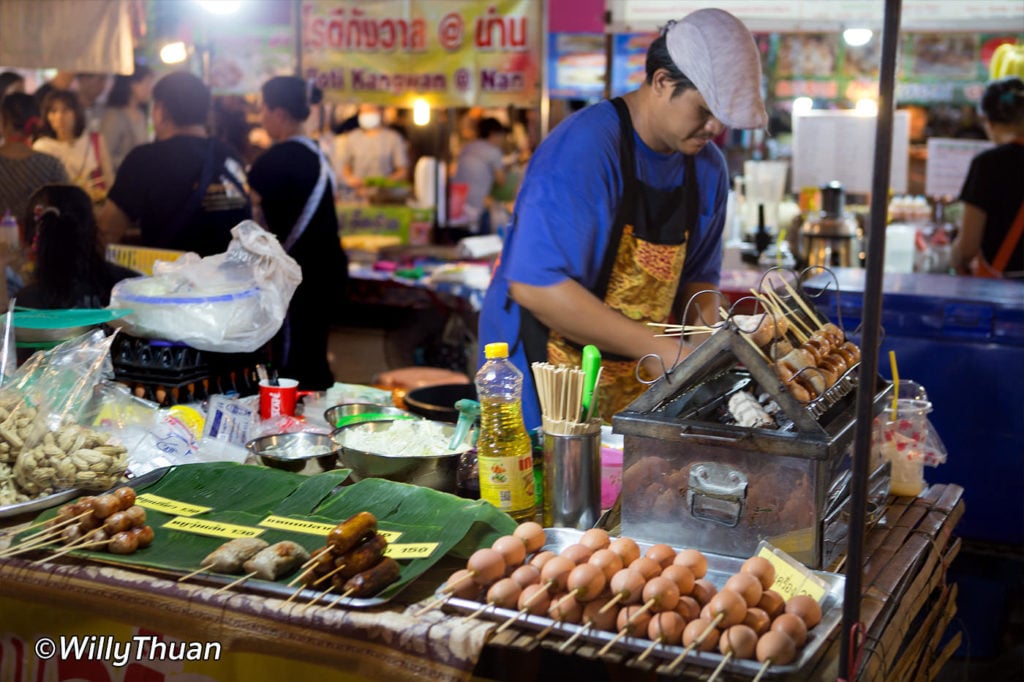 The entire circumference of the Srinakarin Train Market is where you'll get the large open-air restaurants. Nothing fancy here, basic Thai snacks, lots of beers and the ever-popular 'Moo Kata'. Moo Kata is meat or seafood you grill yourself on a small barbecue that smokes your cloths as much as your meat.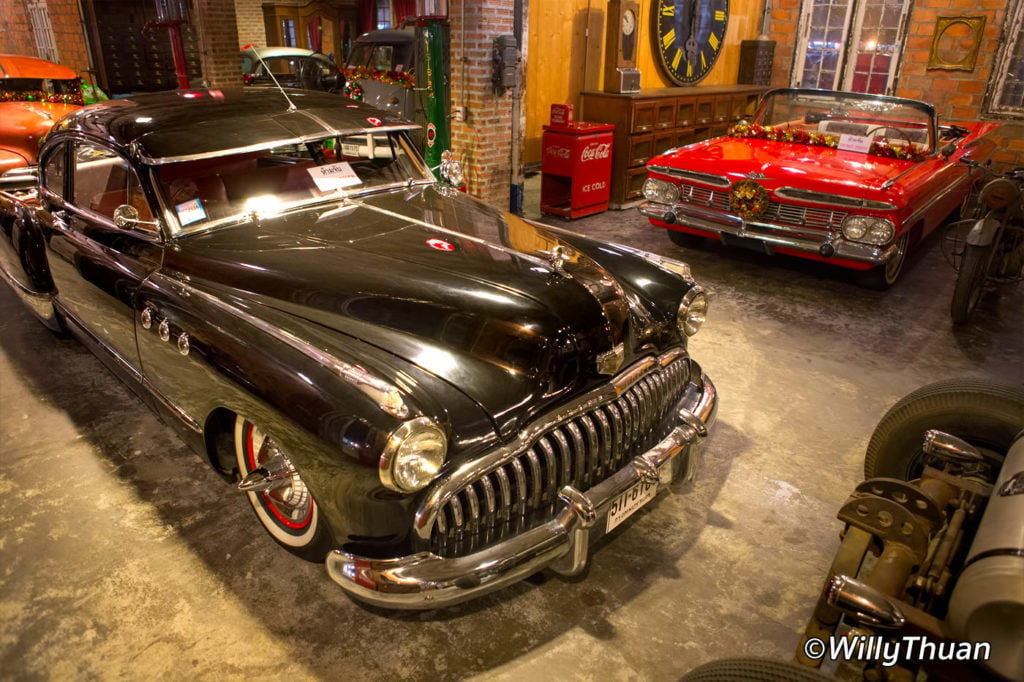 Then the vintage shop's area is a selfie paradise. Several rows of brick buildings host a massive collection of old collectables, from some fascinating mint condition American cars to the modest vintage toys shop. Hours of fun browsing and probably as many great discoveries as fake stuff, but visually it is really attractive. Shops owners don't seem to mind to see a hundred teenagers walking in to have their photos taken in front of a rare Vespa (not on the Vespa though). They probably understood that the immense social buzz created by those teens are responsible for the growing success of the Rod Fai Market.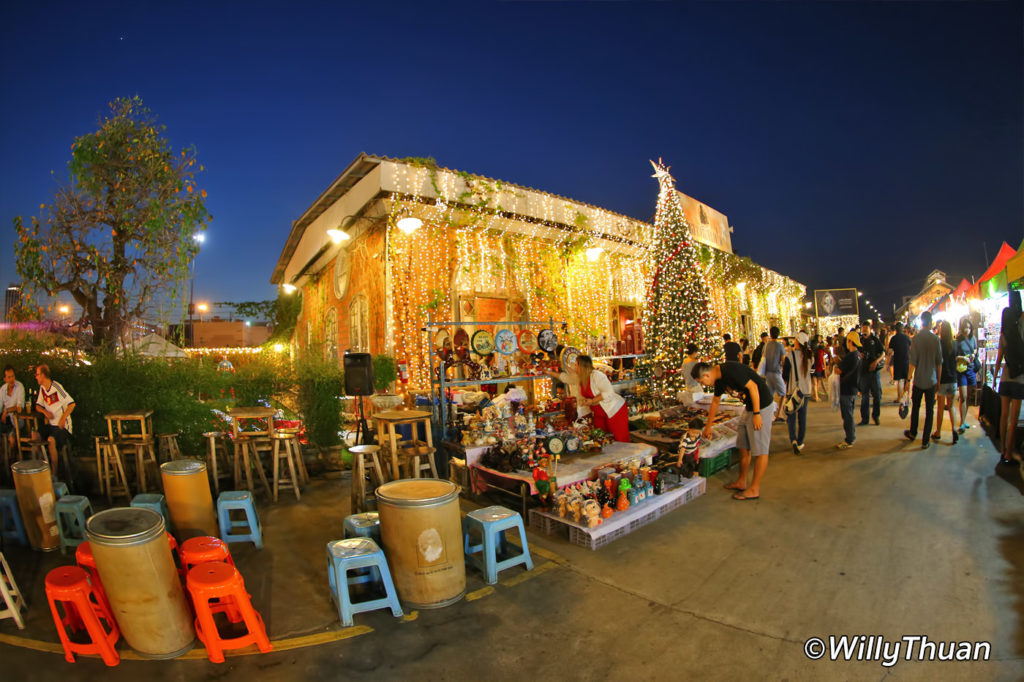 The Srinakarin Rod Fai Market is a little out-of-town but it is worth going to discover two things: Thai favourite weekend hobby: shop, eat and take selfies at markets and a surprisingly large collection of beautiful old cars, rare Vespa… and a million items that were part of your childhood. Just remember it can get seriously hot in those markets!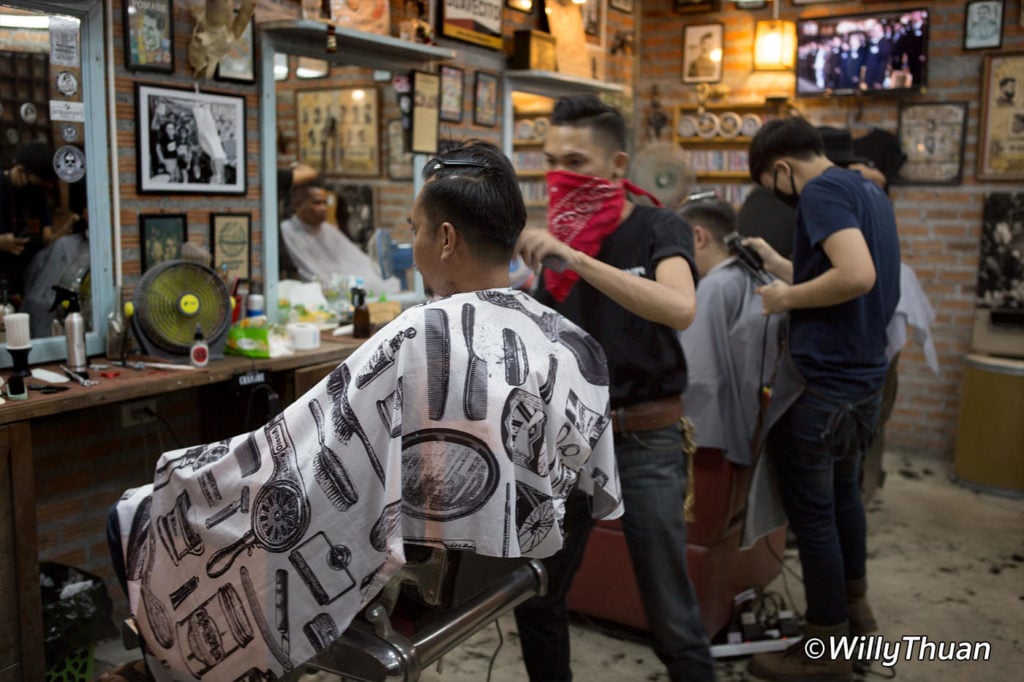 ---
How to get to the Srinakarin Train Market:
Best is to get there in your own car or a taxi, BTS and buses would make it very complicated. Just make sure you tell 'Srinakarin Market Seacon Square near Seacon Square' to your taxi driver, not to end up at the other 'Train Market Ratchada'.
---
More Photos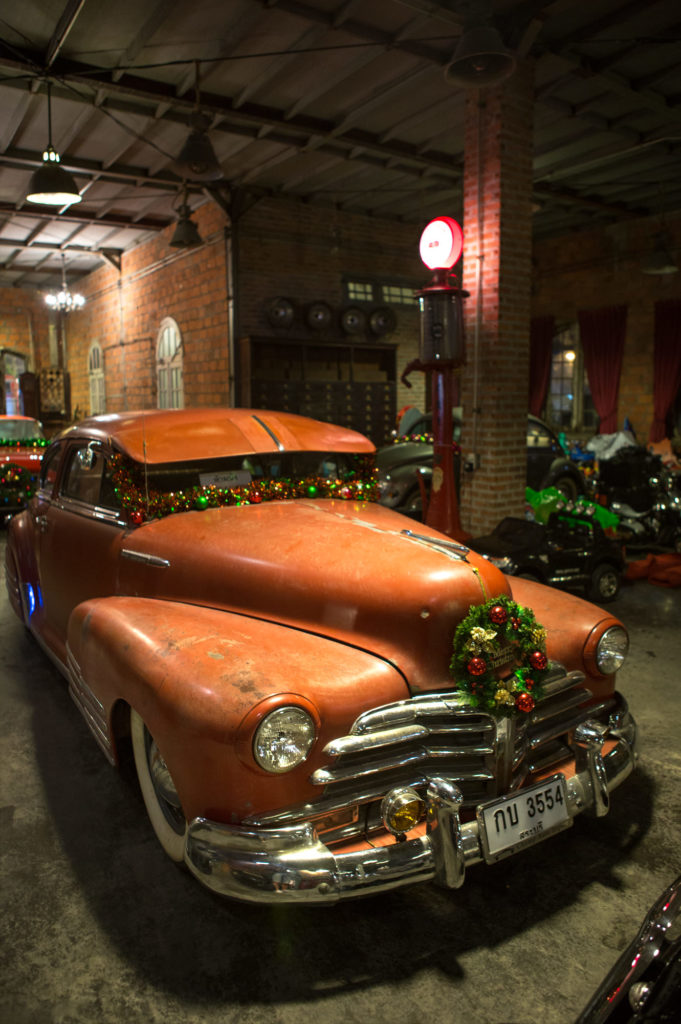 ---
Rod Fai Night Market Info
Address: 1 4 Srinakarin Road, Nong Bon, Prawet, Bangkok 10250
Open: 5 pm – 1 am, Friday, Saturday, Sunday
Phone: 081 827 5885
---
Rod Fai Night Market Map