Seen Rooftop Bar Bangkok
Seen Rooftop Bar at Avani Hotel has an interesting location on the Thonburi side of the Chao Phraya River, just opposite the famous Asiatique night market. In case you are not familiar with the Thonburi side of Bangkok: it's the side that most people only visit when they go to Wat Arun. It might be the reason why this rooftop can afford to be so vast, and Seen took full advantage of so much space. The place is well designed with a bar area next to a very cool open lounge. Further, you will even find a massive infinity pool, but it's probably reserved for hotel guests.

Being on this side of the river is a challenge, so far there were only two other rooftop bars: the beautiful but not so well known 360 at Millennium Hilton and the small 342 Bar opposite Grand Palace. Most of the time residents and travellers are a little reluctant to travel on this side of Bangkok, it seems to be a bit remote and always worried about the traffic. But such a beautiful view with a good atmosphere and super comfortable sitting is worth going.
Attitude Rooftop Bar enjoys superb views of the Chao Phraya river, almost facing the now-famous Asiatique night market and its iconic ferries wheel. On the right-hand side, you can see the light of King Rama III bridge and a bit of sunset if you come early enough. It's relaxing and impressive, and the music is well-selected and not intrusive.
---
The food
Drinks and food are not too expensive for a rooftop at this level. Food is also good with a good mix of tapas and real dishes; meat is delicious and perfectly cooked. Desserts are surprisingly good and well presented. Service is a little hesitating, but it will come, and the waitresses do their best to be friendly and welcoming, but when the place gets busy, it gets a bit disorganised.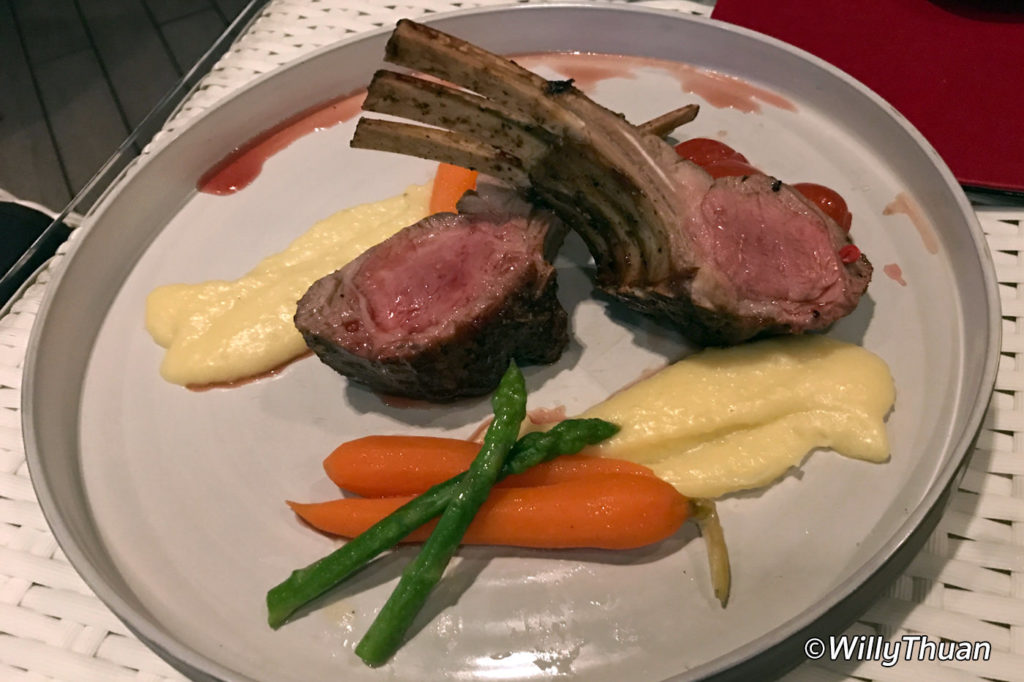 To give you an idea of the menu and price, we had some Indonesia pork satay, salmon miso with pickled radish, excellent Thai garlic chilli with marinated beef and crunchy garlic chips (360 baht each, well-served) followed by a very well cooked rack of lamb (890 baht). Desserts were Tofu cheesecake with passion fruit glaze plus an apple mouse in canny sugar and apple sherbet, 260 baht each. Local beer costs 200 baht.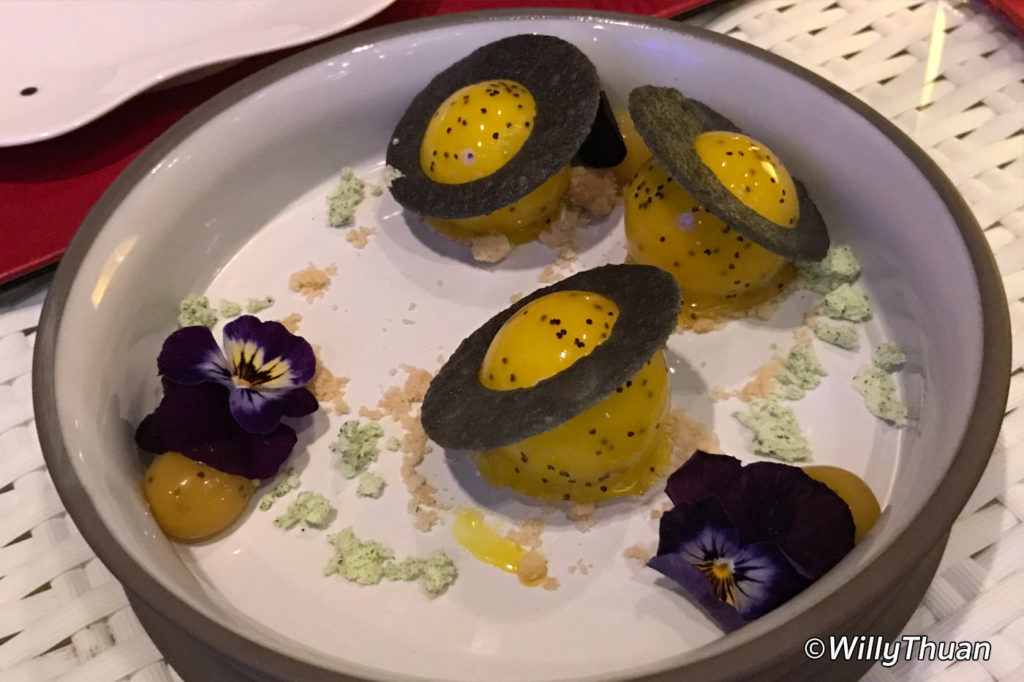 Seen Rooftop Bar might not work on your usual path, but if you happen to be around there and want to spend a couple of hours in a great place with a fantastic view, you should add it to your list of best things to do in Bangkok.
---
More Photos of Seen Rooftop
---
Seen Rooftop Bar Info
Location: Thonburi riverside
Address: 257 Charoennakorn, Thonburi, Bangkok 10600
Open: 6 pm – 1 am
Tel: 02 431 9100
---
Seen Rooftop Bar Map
---
More reading
---
FAQs about Seen Rooftop Bar
Q. How high is Seen Rooftop Bar?
a. Seen is set on 26th and 27th floor of the Avani Hotel Bangkok.
Q. In which area of Bangkok is Seen?
a. Seen is on the Thonburi side of Bangkok, opposite Asiatique the Riverfront Weekend Market.
Q. Is there a dress code to join Seen?
a. The dress code is not too strict but short pants and sandals are not allowed.
Q. Are reservations required?
a. Reservations are not required but recommended if you wish to have a good table by the riverside.
---
アティテュード バンコク を日本語で読む – Read more about Attitude Rooftop Bar