Speakeasy Rooftop Bar at Hotel Muse
Speakeasy Rooftop Bar at Hotel Muse Bangkok on Langsuan street is not your usual rooftop bar: like the entire hotel, Speakeasy displays a convoluted Art-Deco design to create a fancy atmosphere. And it's a partial success. The lobby of the bar is nicely crafted but rather dark, like the rest of the hotel. The staff is politely welcoming but rather strict on the sitting as it can get busy.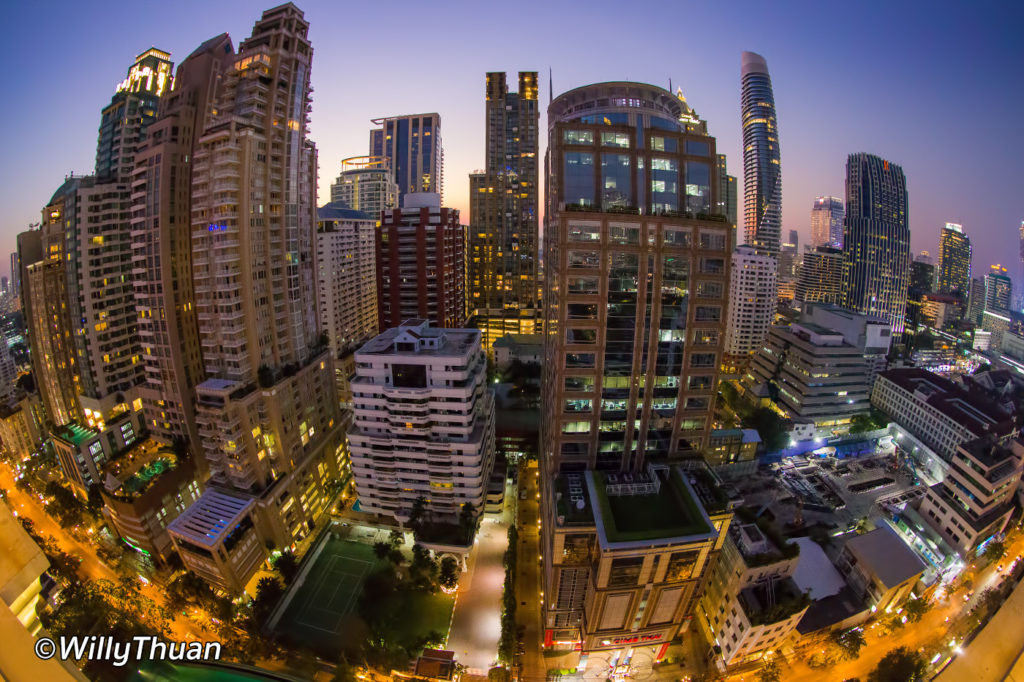 The bar consists of two levels, the lowest floor is unfortunately very small and narrow and can only accommodate a few small tables along the rail, plus the bar where cocktails are prepared. It's a bit cramped so don't bring your big camera bag as we did, you wouldn't know what to do with it. The view is also not particularly impressive since Speakeasy faces the long line of skyscrapers on the other side of the street. It has a certain charm but it's nowhere as impressive as Sky Bar or Vertigo or even the nearby Char at Indigo Hotel.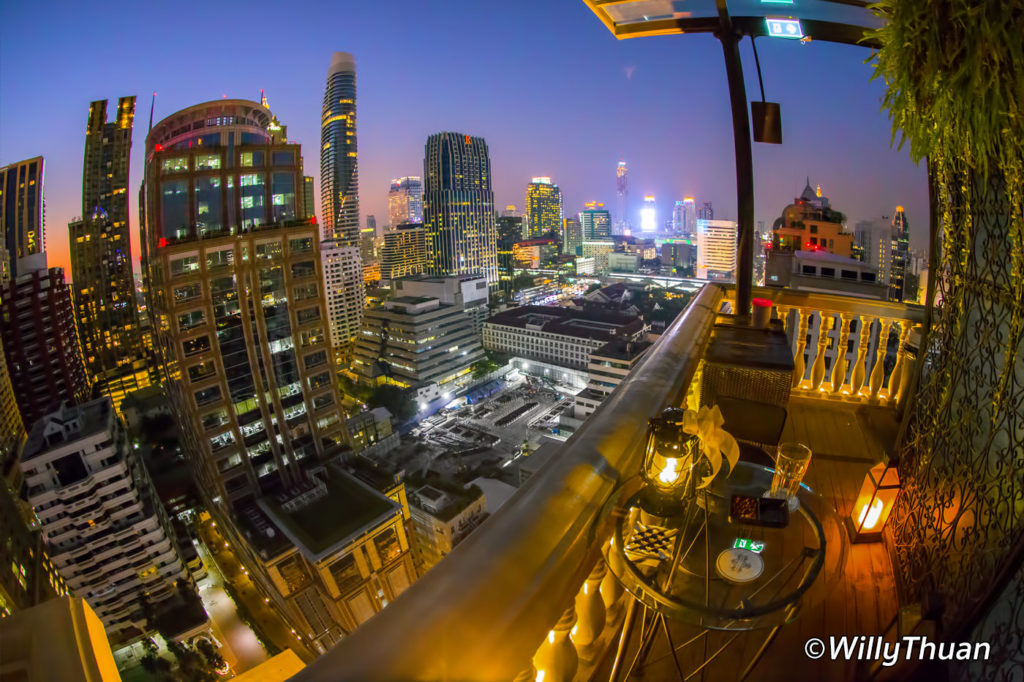 Above is another larger rooftop you reach by sliding a hidden door (it's a speakeasy, remember?) The floor above is covered with artificial grass and offers the privacy of small circular private rooms. The open area is more spacious but offers a very little view and get extremely dark, a good place to take your new or your other girlfriend apparently.
Overall Speakeasy Rooftop Bar has a certain charm and succeeds quite well at recreating a speakeasy atmosphere but without the views and space, it's quite not enough.
---
More photos
---
Speakeasy Rooftop Bar
Location: Ploenchit
Address: 55/555 Langsuan Road
Open: 6 pm – 1 am
Tel: 02 630 4000
Floor: 25th floor
BTS: Chidlom then a bit of walk or taxi
---
Speakeasy Rooftop Bar Map