Terminal 21 on Sukhumvit.
Terminal 21 Bangkok on Sukhumvit is like no other shopping mall in the city, a fun place to visit, even if you don't plan to buy anything. It is designed like the departure hall of a vast international airport, with escalators and boarding gates to take you to nine different destinations in no time: the Caribbean, Rome, Paris, Istanbul, Tokyo, London, San Francisco, New York and Los Angeles.
Each floor of Terminal 21 is designed around nine famous city themes, shopfronts and alleys are decorated in each city style and even shop names sound like foreign languages but you still can read them all. The entire building is huge. The central area is vast and buzzing with activity, people seem to spend most of their time taking each other's photo in front of a red London bus, a pair of wrestling Sumos of the favourite and most eye-catching display: the Golden Gate Bridge of San Francisco. The name Terminal 21 comes from the location on Sukhumvit 21.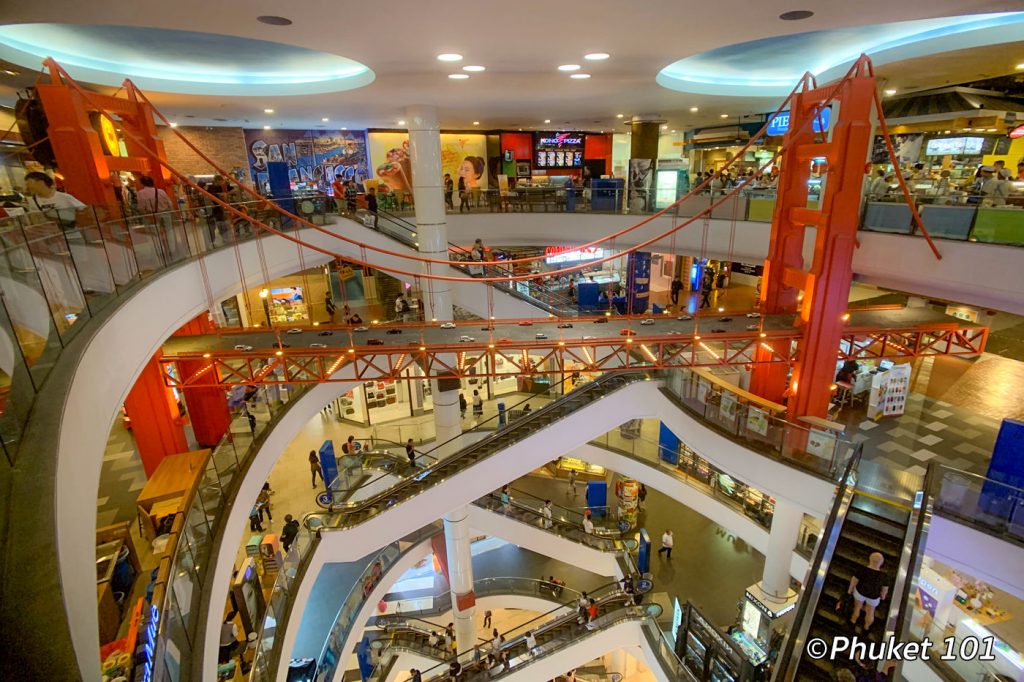 Just to set the atmosphere, the lower floor takes you to the Caribean with the huge red and white lighthouse. From the BTS access, you will enter the building directly into Rome with Vespas, marble statues and plaza fountains then reach Paris on the second floor with all the French-sounding names and the Metropolitan Art Deco roofs. The next level, you are transported in London with the unmistakable double-decker red bus and an underground train line bigger than real. Some shops are actually inside both the bus and the train.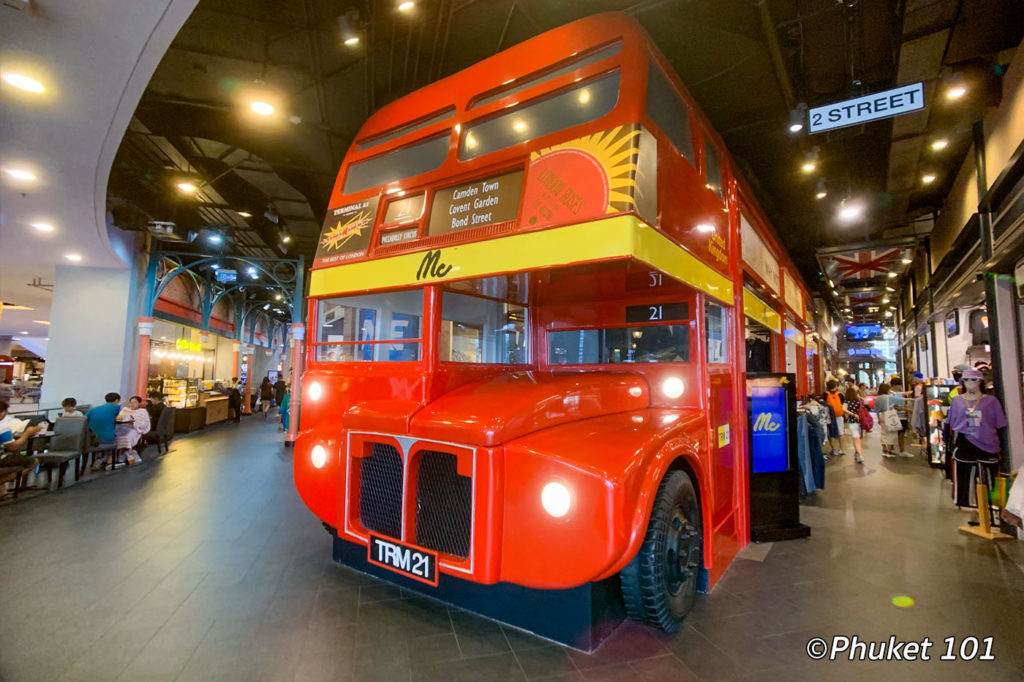 On the third floor, you travel to Istanbul city with hundreds of colourful glass lanterns and oriental looking shops and roofs. Above it is Japan, with a very convincing little street of Tokyo, with suspended paper lanterns and small restaurants curtains at the door. More accessories, fun looking decorations and gadgets can be found around this floor, so typical of Japanese Kawaii culture. Most of the shops at Terminal 21 seem to address to the young adults and teenagers, but nevertheless, with such an amount of boutiques, there is enough to keep you entertained for hours. The central area, where a massive 36 meters escalator takes you directly to the top level, is home to larger shops but architects and designers created on each floor little mazes of streets with tiny boutiques. No big brands here, but an amazing amount of original creations.
And of course what would be a shopping centre without the most important attraction: the food! San Francisco on the fifth floor is where you will find many small restaurants. Nothing very sophisticated, but it is part of the fun, and you can choose among many small venues, mostly all part of big franchises. Curry seems to be the most popular dish with Coco Ichibanya and Konaya Curry Udon. If you come at lunch or dinnertime, get ready to queue.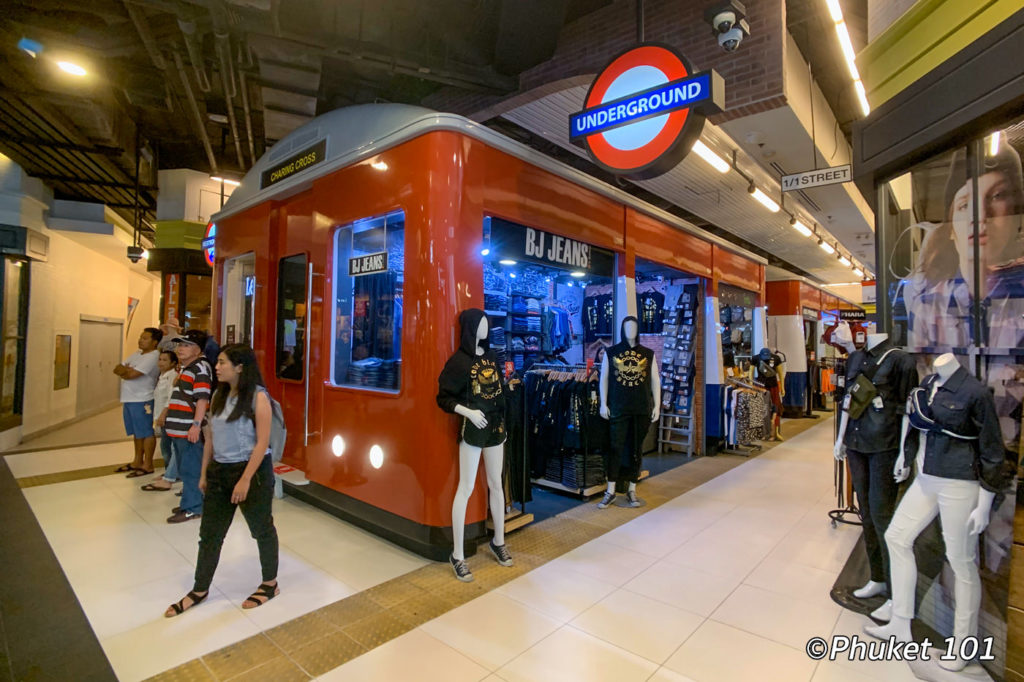 Top floor, you know you are in Hollywood when you recognize the golden Oscar statue, and it is obviously where you will find the SFX cinemas.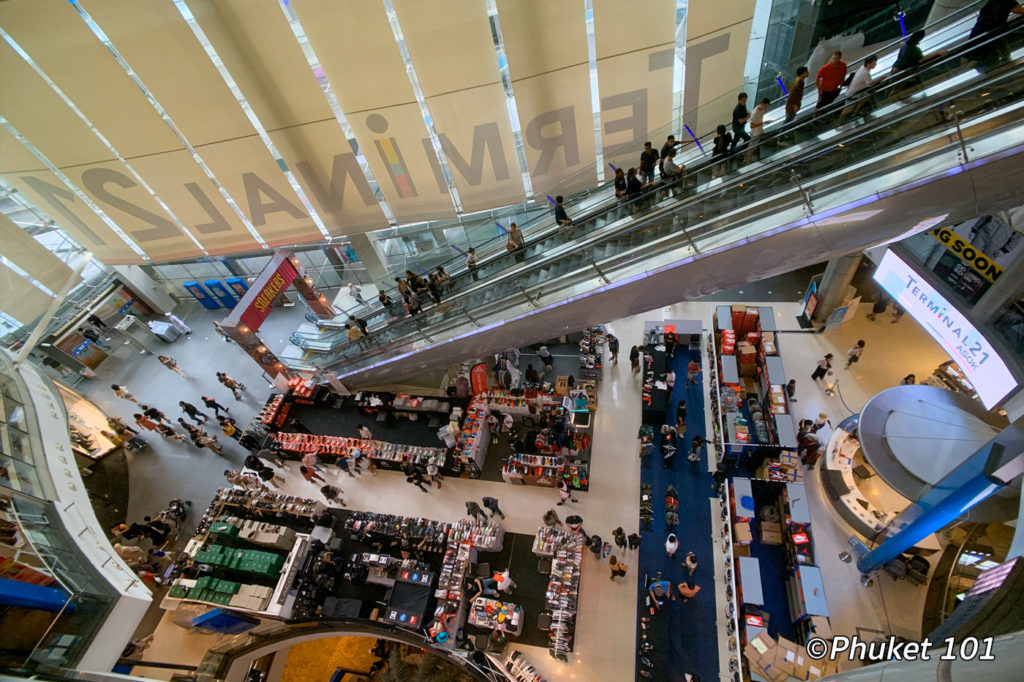 Overall, Terminal 21 is a great experience in itself, with an incredible amount of details and no shortage of fun and creativity, Terminal 21 should be on your list of things to do even on a short visit to Bangkok. Don't miss the Japanese style toilets with heated seats and bidet sprinkler!
---
More photos
Location: Sukhumvit
Address: 88 Soi Sukhumvit 19, Khlong Toei Nuea, Watthana, Bangkok 10110
Open: 10 am – 10 pm
Phone: 02 108 0888
BTS: Asok
MRT: Sukhumvit
Built: October 2011
---
Terminal 21 Map
---
More Shopping Malls in Bangkok